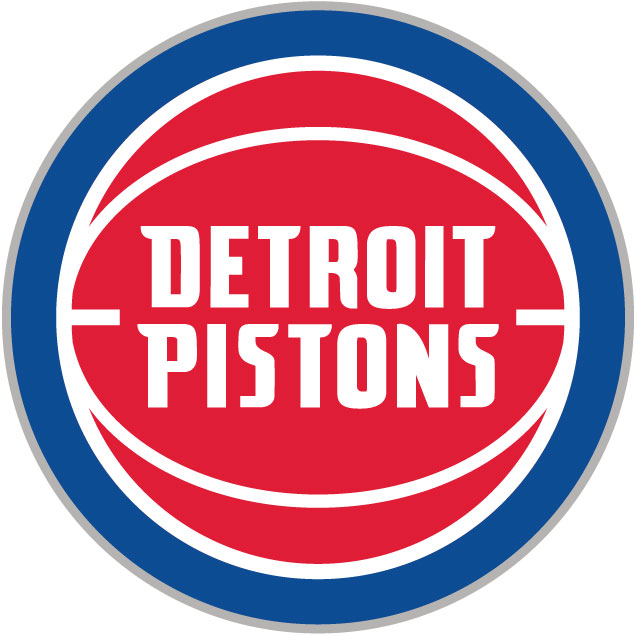 Detroit Pistons
Address: 2645 Woodward Ave. Detroit, MI 48201
Arena Name: Little Caesars Arena
Jon Ishop
Director, Sports Medicine/Head Athletic Trainer
Education: University of Texas at Austin (B.S.); University of Houston (M.Ed.)
Hometown: Houston, TX
NBATA Member Since: 2010
Jon Ishop begins his fourth season with the Pistons as the Director of Sports Medicine/Head Athletic Trainer after four seasons with the New Orleans Pelicans in the same role and eight seasons with the Houston Texans as an Assistant Athletic Trainer. Ishop oversees the health care, prevention, rehabilitation of injuries, sports performance development and daily training room operations. In addition to being a certified athletic trainer, Ishop is also an NASM Performance Enhancement Specialist, Graston Technique Certified, a kinesiotape practitioner, a licensed massage therapist, and certified to practice dry needling and Blood Flow Restrictive therapy .

Ishop received his Bachelor of Science Degree in kinesiology at the University of Texas at Austin in 1998 and his Master's Degree in sports administration from the University of Houston in 2001. Summer of 2013, Ishop traveled to South Africa as a part of the NBA's Basketball Without Borders program and assisted with covering the USAB camp in Las Vegas. In the summer of 2015 Ishop arranged a team workout in Las Vegas with UFC athletes.

Jon resides in Ann Arbor, Michigan.
Mark Cranston
Education: Wichita State University (B.S.); University of Oklahoma (M.P.H.)
Hometown: Mulvane, KS
NBATA Member Since: 2005
Mark Cranston enters his third season with the Pistons as Rehabilitation and Performance Specialist. Cranston had previously served the OKC/New Orleans Hornets from 2005-2010 in several capacities: volunteer PT/ATC, Director of Athlete Performance and Rehabilitation and Head Athletic Trainer. His primary focus is the rehabilitation and prevention of players' injuries as well as assisting with the daily health care of the players. Cranston is a licensed physical therapist and is certified by the National Athletic Trainers Association as an athletic trainer. In addition, he is a certified strength and conditioning coach from the National Strength and Conditioning Coaches Association as well as a performance enhancement specialist and corrective exercise specialist from the National Academy of Sports Medicine.

Cranston has an extensive and varied resume that spans 35 years of orthopedic and sports medicine practice which also includes 20 years of concurrent faculty appointments. Professional achievements include: head athletic trainer for the 1982 CBA Wyoming Wildcatters, athletic trainer for the 1990 and 1993 U.S. Olympic Festivals, medical director of the 1991 USA Team Handball National Championships, 1992-96 USA Gymnastics staff athletic trainer, USA Gymnastics athletic trainer at the 1994 Goodwill Games in St. Petersburg, Russia, medical director of the 1996 USA Team Handball National Championships/Olympic Trials, consultant athletic trainer for the Oklahoma Wranglers Arena Football team, athletic trainer for the 2001 CHL All Star Game, head athletic trainer for the 2001 CHL Champion Oklahoma City Blazers hockey team, athletic training coordinator for the 2002 USBL Champion Oklahoma Storm basketball team, head athletic trainer for 13 NAIA national championship teams, and athletic trainer for the 2008 NBA All Star Game in New Orleans, La. He was awarded the 1992 Nuprin Comeback Award for the rehabilitation of Olympic gold-medalist Shannon Miller and received the 1995 Distinguished Alumni Award from Wichita State University Department of Physical Therapy.

Cranston received his physical therapy degree from Wichita State University and his Masters of Public Health from the University of Oklahoma.
Jessica L. Schaefer
Assistant Athletic Trainer
Education: Indiana University (BS); West Virginia University (M.S.)
Hometown: Fulda, Indiana
NBATA Member Since: 2015
Jessica Schaefer joined the Detroit Pistons as the Assistant Athletic Trainer in June 2015. A native of Fulda, Indiana, Schaefer developed an interest in sports medicine and athletic training as a two-sport high school athlete at Heritage Hills High School. She went onto Indiana University where she received her Bachelor of Science in Kinesiology with a concentration in athletic training in 2007 and then in 2009, Schaefer graduated from West Virginia University with a Master's of Science in Athletic Training.

Prior to becoming part of the Pistons family, she worked at Missouri Orthopaedic Institute/University of Missouri for two years and Indiana University Purdue University for three years as an assistant athletic trainer providing coverage for various sports. As a certified athletic trainer, Schaefer is also Graston technique certified and a NASM Performance Enhancement Specialist. Schaefer has been published in the Journal of Sport Rehabilitation with her research on the Effects of a 4-Week Dynamic Balance-Training Program Supplemented With Graston Instrument-Assisted Soft Tissue Mobilization for Chronic Ankle Instability.

Jessica resides in Clarkston, Michigan.