Atlanta Hawks
Address: 1968 Hawks Lane, Atlanta, GA 30329
Arena Name: Phillips Center
Scottie Parker
Head Athletic Trainer
Education: University of Northwestern (B.S.); California Baptist University (M.Ed.)
Hometown: Wisconsin Rapids, WI
NBATA Member Since: 2013
Scottie Parker, in his fourth season with the Hawks' Athletic Performance staff, is the club's Head Athletic Trainer.

Prior to joining the Hawks, Parker worked for Fusionetics Sports Science, and was previously with the Seattle Seahawks, where he was part of the training staff for the 2014 Super Bowl champions. He also has experience with the Portland Trail Blazers and Ontario Warriors arena league football team.

Parker is a Certified Athletic Trainer (ATC) by the National Athletic Trainers' Association (NATA), and a Performance Enhancement Specialist (PES) as well as Corrective Exercise Specialist (CES) by the National Academy of Sports Medicine (NASM). He has also completed certification in myokinematic restoration, pelvis restoration and postural respiration from the Postural Restoration Institute.

Parker graduated from University of Northwestern (St. Paul, MN) with a Bachelor's Degree in Kinesiology and a minor in Coaching. He earned his Master's Degree from California Baptist University (Riverside, CA) in Athletic Training.

Parker won the California Athletic Trainers' Association's Life Saver Award in 2012.
Born February 4, 1988, Parker and his wife Natalia have three children and live in metro Atlanta.
Marty Lauzon
Director of Athletic Performance and Sports Medicine
Education: University of Ottawa
Hometown: Montreal, Canada
NBATA Member Since: 2021
Marty Lauzon is in his first full season with the Hawks as the team's director of athletic performance and sports medicine.

Lauzon was most recently with the Atlanta Falcons for 11 years, where he started as head athletic trainer/physical therapist (2010-13) before being promoted to director of sports medicine and performance (2013-21).

He started his 24-year career at UCLA (1997-99), serving as director of rehabilitation before moving to Cleveland to work for the Browns as assistant athletic trainer/physical therapist (1999-2005) and head athletic trainer/physical therapist (2005-09).

Lauzon was a consultant for the Hawks from April, 2021 through the end of the 2020-21 season. The native of Quebec, Canada holds a Bachelor of Science in Physiotherapy from University of Ottawa.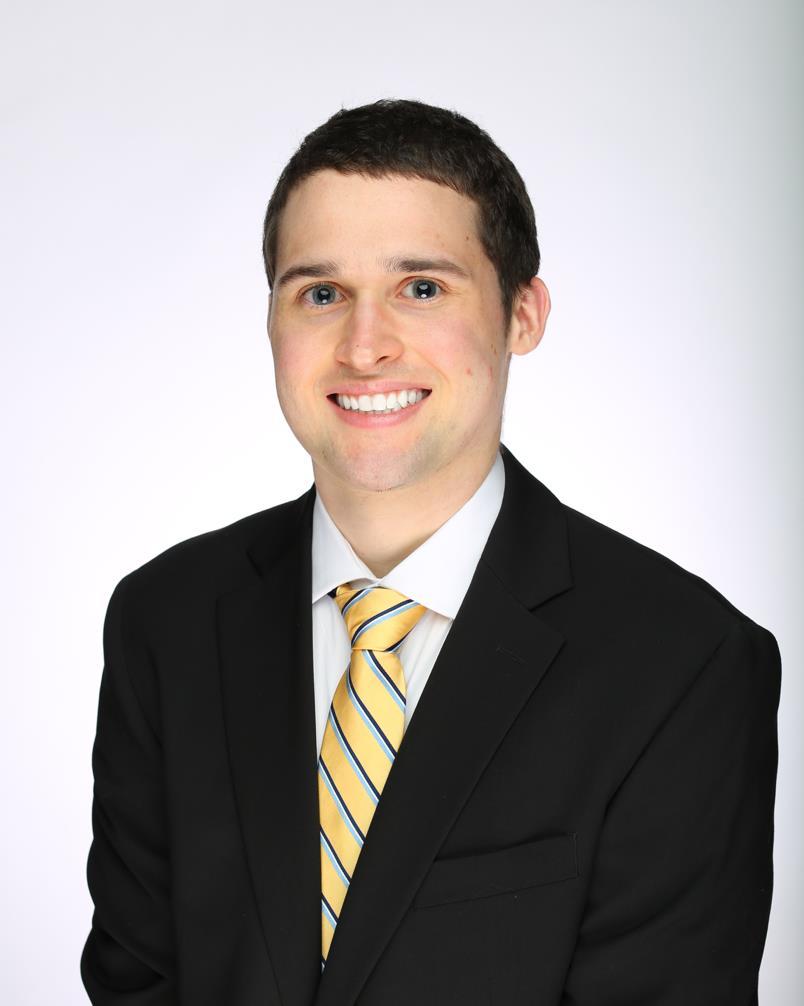 John Dusel
Assistant Athletic Trainer
Education: University of New England
Hometown: Wilbraham, Massachusetts
NBATA Member Since: 2017
John Dusel enters his second season as Assistant Athletic Trainer with the Atlanta Hawks. Dusel previously served as the Warriors Assistant Athletic Trainer and Strength & Conditioning Coach after serving as the team's Athletic Training & Performance Intern for the 2016-2017 season. John is currently enrolled at East Tennessee State University in their Sport Science & Coach Education Master's program.

Prior to joining the Warriors, the Wilbraham, Massachusetts native graduated in 2016 with a bachelor's degree in Athletic Training from the University of New England. He developed an interest in athletic training after suffering his own injury and working with his team's AT to an eventual return to play.

In the summer of 2016, Dusel assisted the staff at Cressey Sports Performance gaining experience as a strength and conditioning intern. Dusel is a certified member of the National Athletic Training Association and a Certified Strength and Conditioning Specialist (CSCS).

John currently resides in Atlanta, Georgia.
Justin Howe
Assistant Athletic Trainer / Physical Therapist
Education: Sheridan College - Ontario, Canada (B.S.); Georgia State University (M.S., D.P.T.)
Hometown: Mississauga, Canada
NBATA Member Since: 2020
Justin joins the Hawks as the Assistant Athletic Trainer and Physical Therapist. Before arriving with the Hawks, Justin served in various roles as a physical therapist in orthopedic and sports environments. Justin served as a seasonal athletic trainer for the Atlanta Falcons in 2012 and 2013 and returned to sports as the head athletic trainer and physical therapist for the G-League's Oklahoma City Blue in 2018.

Justin obtained his Bachelor of Science degree in Athletic Therapy at Sheridan College in Brampton, Ontario, Canada in 2009 where he gained experience working with Canada Basketball's Senior Men's National Program as an Athletic Therapist, and in collegiate sports in soccer, volleyball, and basketball. He received a Master's degree in Sports Medicine in 2013 and a Doctor of Physical Therapy degree in 2016 both at Georgia State University. He has received a certification in dry needling, completed courses in spinal and joint manipulations, and is a member of the NATA and APTA.

Justin is a native of Mississauga, Canada. Currently he lives in Marietta, Georgia with his wife, Marie, and their two children, Eliana and Eva.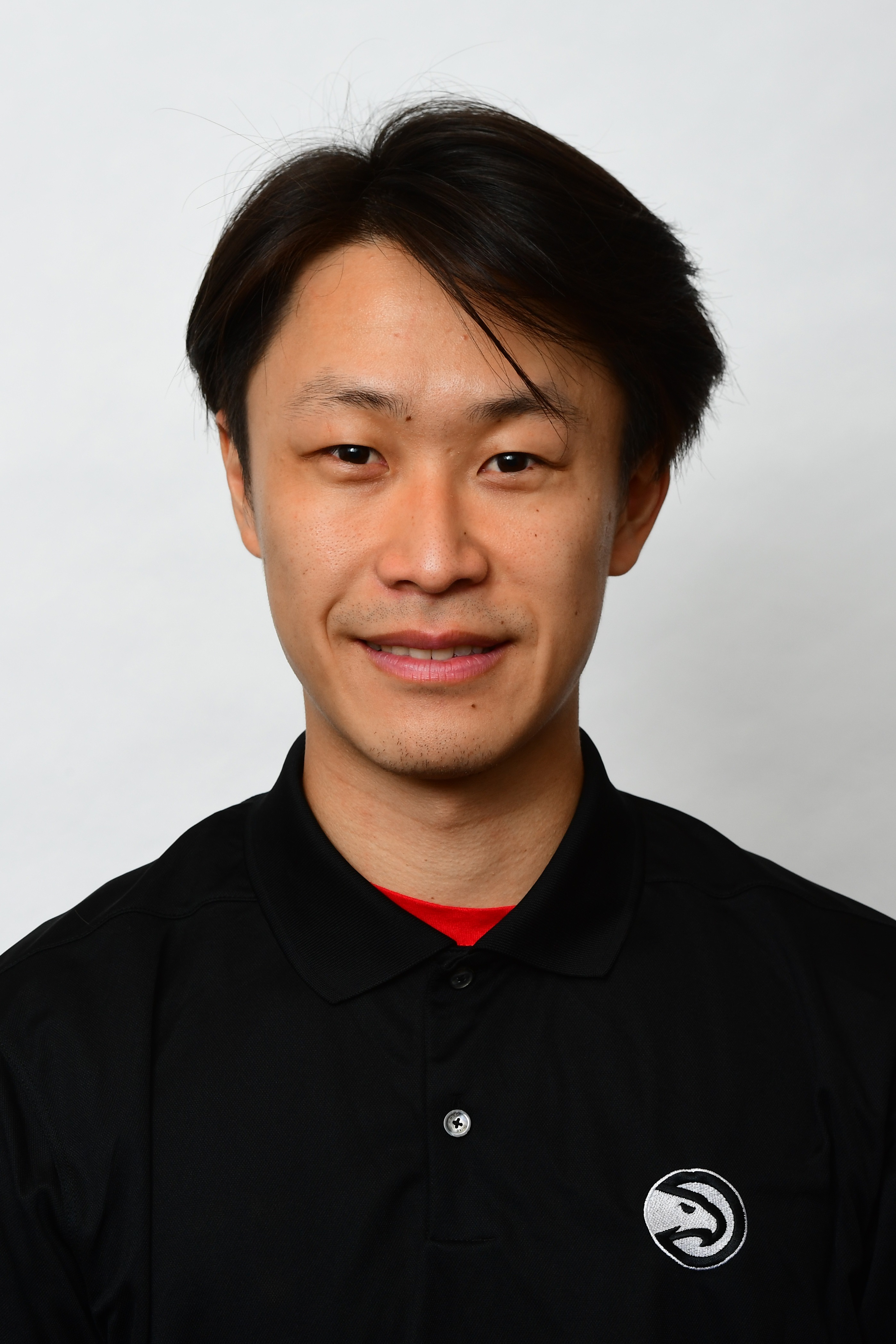 Takahiro Uchida
Assistant Athletic Trainer
Education: Lindenwood University
Hometown: Hiroshima, Japan
NBATA Member Since: 2021
Takahiro Uchida joined Atlanta Hawks as a seasonal intern in 2020 and was named assistant athletic trainer in 2021. Prior to joining the Hawks, Takahiro spent two seasons as a graduate assistant athletic trainer at the University of Hawaii at Manoa (2018-20) and one season as a seasonal assistant athletic trainer at Stanford University. He graduated from Lindenwood University in 2017, completing summer internships with the Los Angeles Rams (2016) and Stanford (2015) during his undergraduate career.

Takahiro was born and raised in Hiroshima, Japan.