Brooklyn Nets
Address: HSS Training Center, 168 39th Street, 8th Floor, Brooklyn, NY 11232
Arena Name: Barclays Center
Jonathan Filipe
Head Athletic Trainer
Education: King's College (BS); New York Medical College (DPT)
NBATA Member Since: 2022
Jon Filipe joined the Brooklyn Net's as Head Athletic Trainer at the start of the 2022 season. He brings experience from working at the United States Olympic and Paralympic Committee, New York City Football Club, and Outpatient Orthopedic Setting as a Physical Therapist. He completed his undergraduate degree in Athletic Training at King's College in Wilkes-Barre, PA and went on to New York Medical College to complete his Doctorate in Physical Therapy. In addition to his education, he is also a Sports and Orthopedic Clinical Specialist.

Outside of work Jon spends most of his time with his Partner Amanda, Daughter Mila, and Goldendoodle Stella.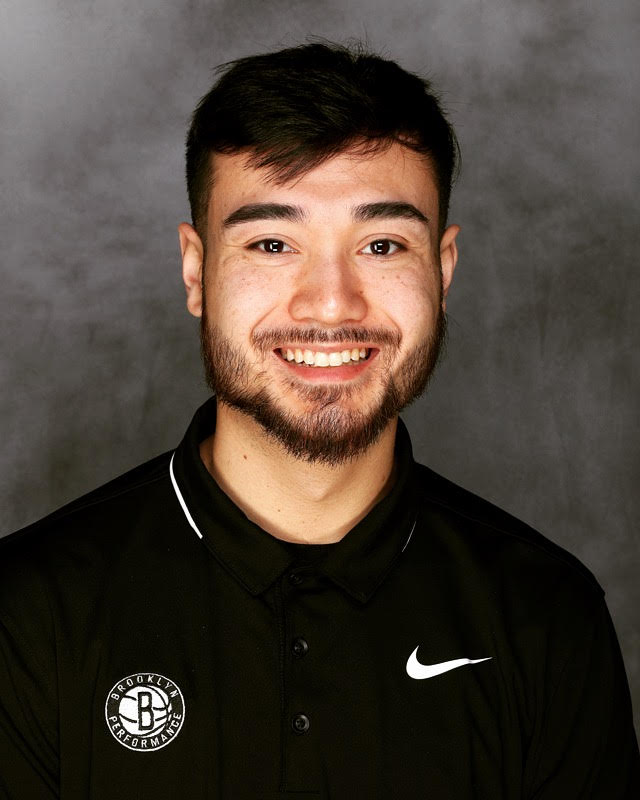 Phil Nguyen
Assistant Athletic Trainer & Data Scientist
Education: Mohawk Valley Community College (Biology), SUNY Oneonta (B.S. Human Biology), LIU Brooklyn (B.S/M.S. Athletic Training)
Hometown: Utica, NY
NBATA Member Since: 2020
Phil began studying Athletic Training at LIU Brooklyn where he gained experience interning at the Division I and III levels. During those two internships Phil worked with various sports at Yeshiva University and St. Francis College in Brooklyn as well as completing clinical rotations at Professional Physical Therapy. During his final year of study, he started an internship with both the Brooklyn Nets and Long Island Nets while also working as a Teaching Assistant in the Athletic Training Lab on the LIU Brooklyn campus. Upon graduation Phil remained with the organization following the internship as a Data Scientist and Performance Assistant. He was first appointed as one of the Assistant Athletic Trainers in 2020 and is now entering his third year in the role.

Phil earned a Bachelor of Science in human biology from SUNY Oneonta in 2017 and a dual degree of Bachelor/Master of Science from Long Island University in athletic training in 2019. Became certified as an Athletic Trainer in 2020 and a Corrective Exercise Specialist through the NASM in 2019.