Cleveland Cavaliers
Address: 1 Center Ct., Cleveland, OH 44115
Arena Name: Quicken Loans Arena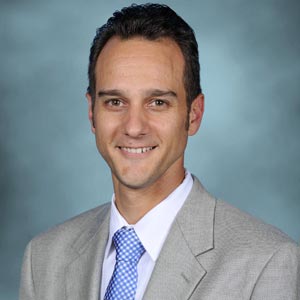 Steve Spiro
Head Athletic Trainer
Education: Temple University (B.S.) (MS Ed), University of Miami (FL) (MS Ed.)
Hometown: Onset, MA
NBATA Member Since: 2010
Stephen Spiro was named Head Athletic Trainer of the Cleveland Cavaliers in August 2013. In his role, he is responsible for the prevention, care and rehabilitation of injuries, along with the rest of the Cavaliers Performance Team. Spiro works to coordinate all athletic training services for Cavaliers' players and organizes medical care along with team physicians and support staff. Spiro also served as an athletic trainer in the first Basketball Without Borders Camp in Angola in the summer of 2016 at Pavilhao Multiusos do Kilamba in Luanda.

Spiro joined the Cavs as assistant athletic trainer in September 2010. Prior to joining the Cavs, he spent six years as an assistant athletic trainer at Temple University serving as the primary athletic trainer for the men's basketball program. He worked with Basketball Hall of Fame Head Coach John Chaney and was apart of three Atlantic 10 Conference Championships under Head Coach Fran Dunphy.

Upon graduating with a Bachelor of Science degree in Kinesiology from Temple University in 2002, the Onset, Mass. native enrolled in the master's program at the University of Miami (FL). While at Miami, he served as a graduate assistant athletic trainer with the women's volleyball team and also worked with the Hurricane football team. He was a part of the Hurricanes Sports Medicine staff for the 2003 Tostitos Fiesta Bowl National Championship.

After earning his Master's Degree in Sports Medicine from Miami ('04), Spiro joined the staff of the Pawtucket Red Sox as an assistant athletic trainer during the 2004 season.

Spiro is a certified member of the National Athletic Trainers' Association (NATA) and the Ohio Athletic Trainers' Association (OATA), along with being a performance enhancement specialist and corrective exercise specialist through the National Academy of Sports Medicine (NASM).

Spiro resides in Rocky River with his wife, Abbey, daughters Mary and Caroline.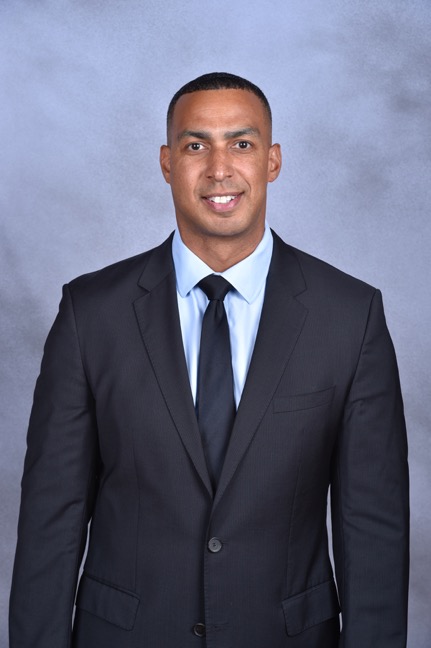 Albert Padilla
Assistant Athletic Trainer
Education: Temple University (B.S.); California University of Pennsylvania (M.S.)
Hometown: Bronx, NY
NBATA Member Since: 2018
Alberto Padilla enters his first season as Assistant Athletic Trainer for the Cleveland Cavaliers. Padilla has a broad background in athletic training and rehabilitation that enhances the Cavaliers player care. Padilla is responsible for injury prevention, evaluation, treatment and rehabilitation and draws on his experiences and training as a licensed athletic trainer. Prior to joining the Cavs, he was with the Minnesota Vikings as an assistant athletic trainer for the past five NFL seasons. There he was honored by his NFL peers as the Athletic Training Staff of the Year for 2017 as part of the annual Ed Block Courage Award gala.

Padilla earned his undergraduate degree in athletic training at Temple University, where he worked with football, men's basketball and men's lacrosse teams. He has a diverse background in college athletics while working as a graduate assistant athletic trainer at Temple University from 2012-2013. He went on to earn his Master's degree in exercise science from California University of Pennsylvania in 2014. Padilla is a member of the National Athletic Trainers' Association, a member of Iota Tau Alpha Athletic Training Honor Society, and a certified Corrective Exercise Specialist by the National Academy of Sports Medicine. Padilla is a 15-year veteran of the United States Marine Corps, where he reached the rank of Captain. He served as a communications officer, providing support to logistics and combat operations during Operation Iraqi Freedom from 2007-2008. Padilla is a native of Bronx, N.Y., and a graduate of South Bronx High.