Cleveland Cavaliers
Address: 1 Center Ct., Cleveland, OH 44115
Arena Name: Rocket Mortgage Fieldhouse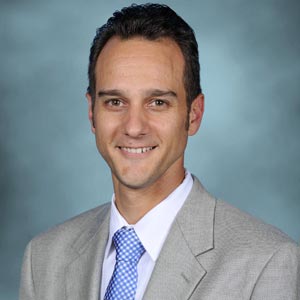 Steve Spiro
Sr. Director of Player Health / Head Athletic Trainer
Education: Temple University (B.S.) (MS Ed), University of Miami (FL) (MS Ed.)
Hometown: Onset, MA
NBATA Member Since: 2010
Stephen Spiro was named Head Athletic Trainer of the Cleveland Cavaliers in August 2013. In his role, he is responsible for the prevention, care and rehabilitation of injuries, along with the rest of the Cavaliers Performance Team. Spiro works to coordinate all athletic training services for Cavaliers' players and organizes medical care along with team physicians and support staff. Spiro also served as an athletic trainer in the first Basketball Without Borders Camp in Angola in the summer of 2016 at Pavilhao Multiusos do Kilamba in Luanda.

Spiro joined the Cavs as assistant athletic trainer in September 2010. Prior to joining the Cavs, he spent six years as an assistant athletic trainer at Temple University serving as the primary athletic trainer for the men's basketball program. He worked with Basketball Hall of Fame Head Coach John Chaney and was apart of three Atlantic 10 Conference Championships under Head Coach Fran Dunphy.

Upon graduating with a Bachelor of Science degree in Kinesiology from Temple University in 2002, the Onset, Mass. native enrolled in the master's program at the University of Miami (FL). While at Miami, he served as a graduate assistant athletic trainer with the women's volleyball team and also worked with the Hurricane football team. He was a part of the Hurricanes Sports Medicine staff for the 2003 Tostitos Fiesta Bowl National Championship.

After earning his Master's Degree in Sports Medicine from Miami ('04), Spiro joined the staff of the Pawtucket Red Sox as an assistant athletic trainer during the 2004 season.

Spiro is a certified member of the National Athletic Trainers' Association (NATA) and the Ohio Athletic Trainers' Association (OATA), along with being a performance enhancement specialist and corrective exercise specialist through the National Academy of Sports Medicine (NASM).

Spiro resides in Rocky River with his wife, Abbey, daughters Mary and Caroline.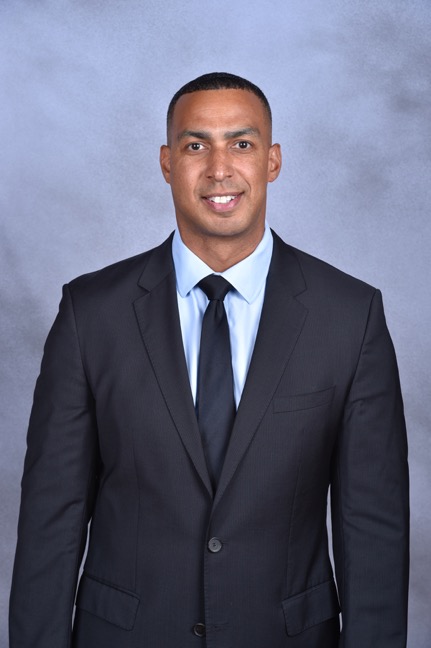 Albert Padilla
Associate Head Athletic Trainer
Education: Temple University (B.S.); California University of Pennsylvania (M.S.)
Hometown: Bronx, NY
NBATA Member Since: 2018
Alberto Padilla joined NBATA in August of 2018 as an athletic trainer for the Cleveland Cavaliers and was promoted to Associate Head Athletic Trainer in 2022. Padilla has a broad background in athletic training and rehabilitation that enhances the Cavaliers player care. Padilla assists injury mitigation, evaluation, treatment, and rehabilitation. He draws on his experiences and training as a licensed athletic trainer.

Padilla earned his BS in Economics from the Pennsylvania State University as well as a BS in athletic training at Temple University. He went on to earn his MS degree in exercise science from California University of Pennsylvania in 2014. Padilla is a 15-year veteran of the United States Marine Corps, where he reached the rank of Captain and served as a communications officer.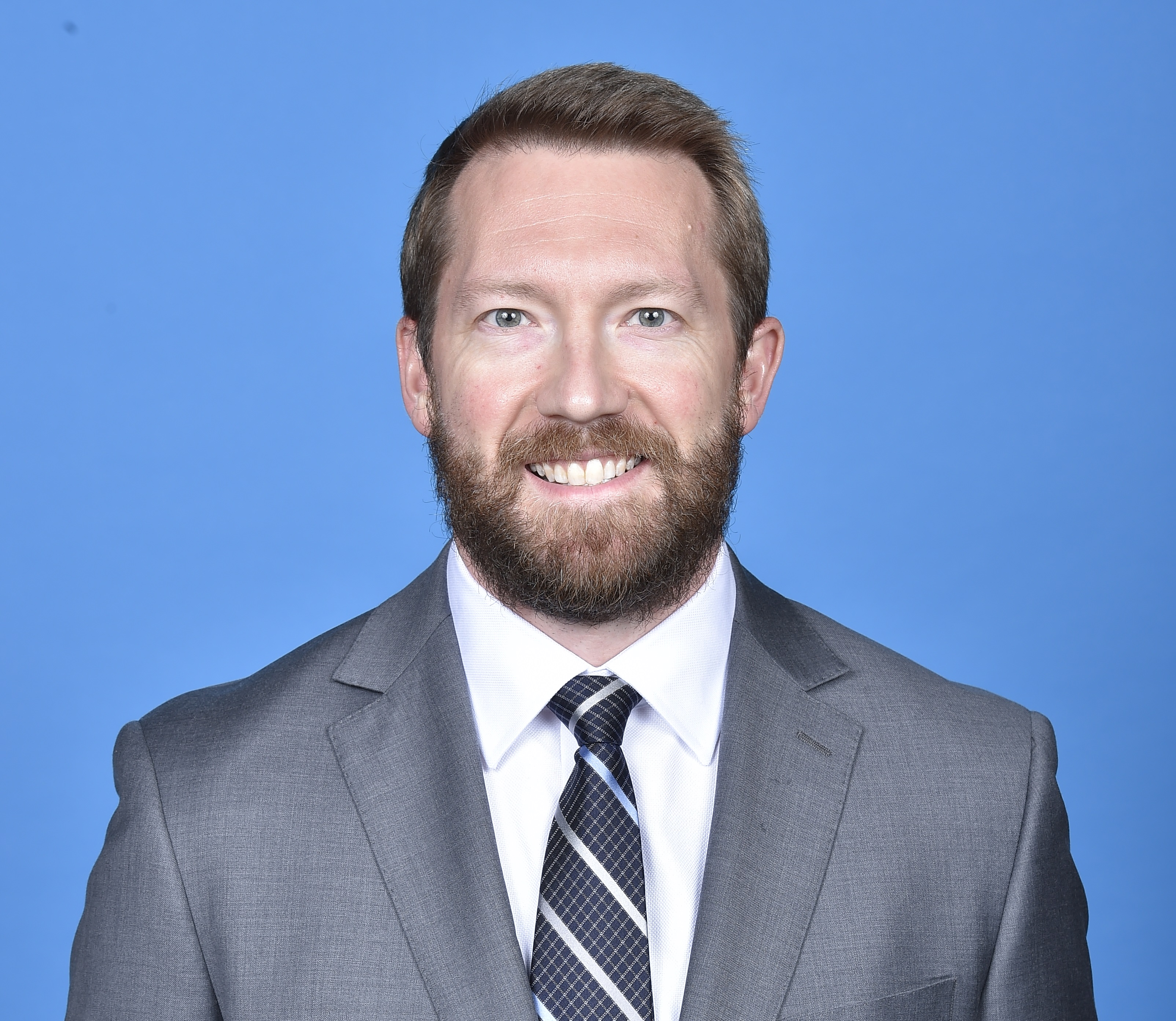 Kevin Kamlowsky
Assistant Athletic Trainer
Education: University of Akron (BS); Defiance College (MS)
Hometown: Stow, Ohio
NBATA Member Since: 2022
Kevin Kamlowsky was named Assistant Athletic Trainer for the Cleveland Cavaliers in August 2022. In his role, he supports the performance staff and plays an important part in the Cavaliers rehabilitation team.

Kamlowsky joined the Cavs organization in October 2018 where he spent 4 years as the Head Athletic Trainer for the Charge, the Cavaliers G-League team. During that time, he helped transition the team from Canton to Cleveland and took part in the inaugural season for the Cleveland Charge.

Prior to joining the Cavs, Kevin started his career in athletic training at Case Western University, where he spent 2 years as an Assistant Athletic Trainer. In addition to overseeing Men's and Women's Soccer, Men's and Women's Swimming and Diving, Wrestling and Baseball, he also instructed Kinesiology. Kamlowsky's next 4 years were spent as an assistant athletic trainer at Kent State University, serving as the primary athletic trainer for the men's basketball program. During his time at KSU, the Golden Flashes won the MAC East regular season division title in 2015, the MAC tournament championship in 2017, and had their first NCAA tournament appearance in nine years.

Kamlowsky received his bachelor's degree from the University of Akron in 2009 and went on to earn his master's degree from Defiance College in 2011. During his time in grad school, he interned with the Tri-City Dust Devils, the short season single A affiliate with the Colorado Rockies. After finishing his master's degree, he went on to intern at Central Michigan University where he served as the primary athletic trainer for the Chippewas baseball team.

A Northeast Ohio native, Kevin resides in Silver Lake with his wife, Amanda, and son, Koen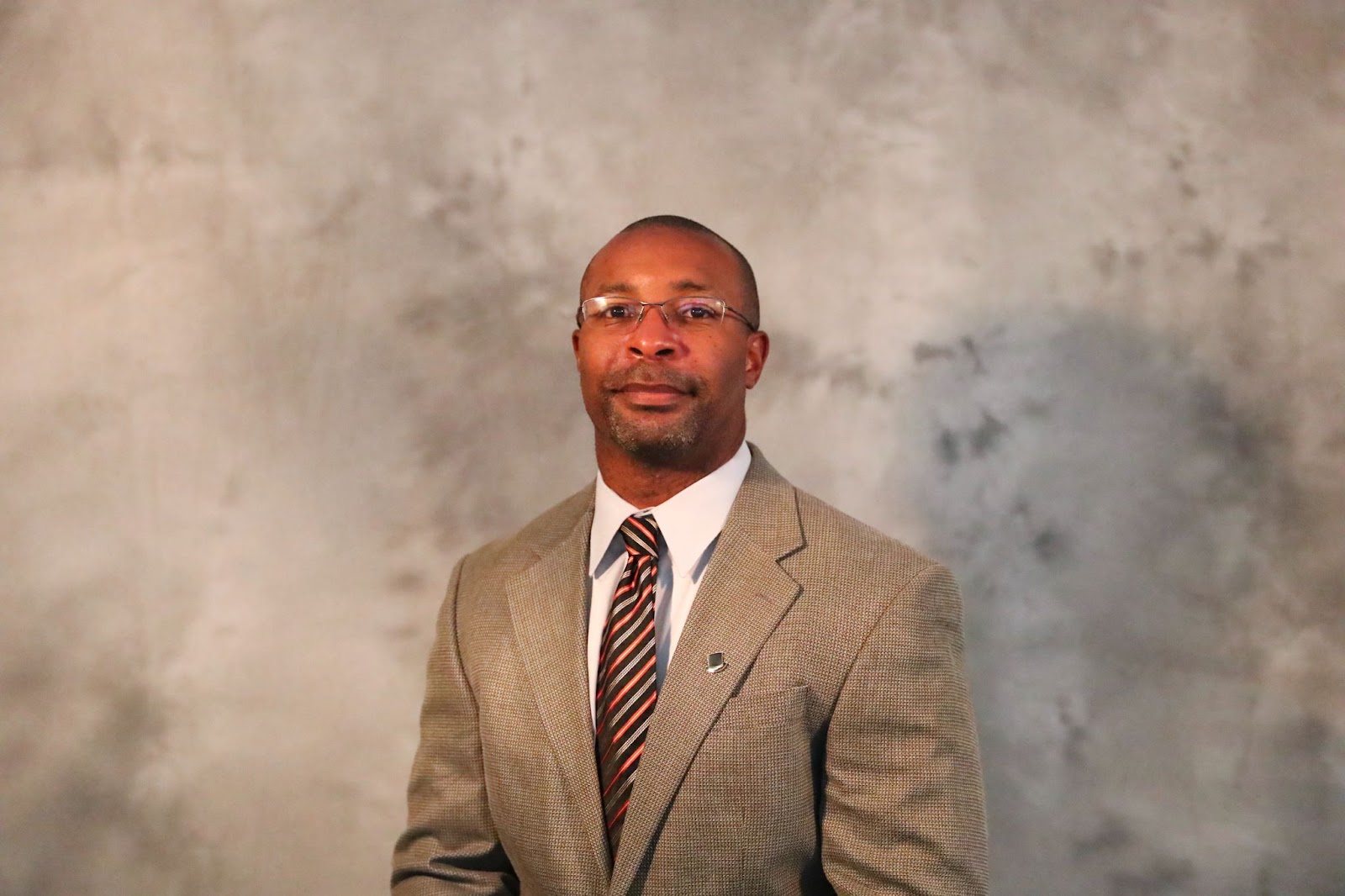 Murphy Grant
Assistant Athletic Trainer
NBATA Member Since: 2021
Murphy Grant who has been a certified athletic trainer for over 24 years, is entering his second season in the National Basketball Association (NBA) and his first season with the Cleveland Cavaliers. Grant's first season was with the Utah Jazz.

Murphy Grant, who has been a Division I athletic trainer for over 22 years, spent two years at Wake Forest University where he was the Senior Associate Athletic Director for Sports Performance and Health Care Administrator. Grant spent 13 years at the University of Kansas, twelve of those as head football athletic trainer and his twelve as Director of Sports Medicine at the University of Kansas. Grant came to KU after five years as the athletic trainer for the men's basketball program at Oklahoma State. He also served as the Cowboys' strength and conditioning coach for two seasons.

Grant attended Quincy (Ill.) University, where he was a member of the football team from 1992-96. He graduated with a degree in athletic training in 1997. Murphy then went to Illinois State, where he served as a graduate assistant in the athletic training department while receiving his master's degree in exercise science in 1999. The following summer, he spent one season working with the Boston Red Sox rookie league team. Prior to arriving at OSU, Murphy served two years as head athletic trainer at Missouri Valley College.

In his career, Murphy has been involved in exciting postseason success. While at OSU the Cowboys basketball team advanced to the Final Four, as well as a Sweet 16 appearance. He has been a part of back-to-back bowl games wins with Kansas football (BCS Orange Bowl and the Insight Bowl).
In addition to his athletic training work, Grant vast knowledge of sports performance and aquatics has allowed him to travel all over the world educating some of the top sports medicine and sports performance professionals on the care and performance of their athletes and patients. Grant has worked with programs such as the television show The Biggest Loser, the Chelsea Football Club, Manchester United, Manchester City, Tottenham, and West Brom of the English Premier League and also Major League Baseball's Washington Nationals, Navy SEALs, and several Orthopedic and Physical Therapy clinics around the country. With his vast knowledge of aquatic therapy, he has been a lecturer at several aquatic based seminars. Grant is also responsible for a section in the book The Use of Aquatics in Orthopedic and Sports Medicine Rehabilitation and Physical Conditioning.
- Quincy University Sports Hall of Fame (Football) 2021
- Nominated for the Most Distinguished Athletic Trainer Award through the NATA in 2022
- Quincy University Sports Hall of Fame (Team – Football) 2018
- Awarded the Athletic Trainer of the Year Award – State of Kansas
He has served on numerous boards including the Atlantic Coast Conference Medical Advisory Group, NCAA Medical Advisory Board, Summer Search, Aegis Science Sports Advisory Board, AdvoCare International Sports Advisory Council. Murphy also chaired the NATA's Intercollegiate Council for Sports Medicine, the Big 12 Medical Aspect of Sport Board, and the NATA's Ethnic Diversity Advisory Council.