Dallas Mavericks
Address: 2500 Victory Ave., Dallas, TX 75219
Arena Name: American Airlines Center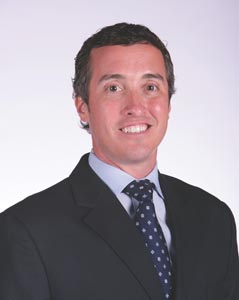 Casey Smith
Director, Player Health & Performance / Assoc. Athletic Trainer
Education: Arizona State University (B.S.), West Virginia University (M.S.)
Hometown: Wellston, Ohio
NBATA Member Since: 2000
Casey was named the Mavericks' Director of Player Health & Performance / Assoc. Athletic Trainer in the summer of 2019 having joined the Mavericks as Head Athletic Trainer in 2004. In his current role, Casey supervises the areas of sports medicine, athletic performance, strength and conditioning, sports science and physician liaison.

Prior to joining the Mavericks, Smith was a member of the sports medicine staff of the Phoenix Suns, where he was Head Strength and Conditioning Coach and Assistant Athletic Trainer from 2000-2004.

He is a graduate of West Virginia University with a Master's of Science in athletic training, and he received his Bachelor's Degree in exercise science from Arizona State University in 1992. He is currently pursuing his doctorate in Kinesiology from the University of North Carolina at Greensboro.

Smith has served as athletic trainer for the USA Men's Senior National Basketball Team from 2005 through 2012, including the gold-medal-winning teams at the 2008 Beijing Olympics, 2010 FIBA Championships and 2012 London Olympics. Casey also served as a member of the United States Olympic medical staff as the athletic trainer for boxing at the 2004 Athens, Greece Olympics. Casey has served a variety of positions one the NBATA's Executive Committee including Chairman from 2011-2013.

Casey became interested in athletic training while a student at Wellston High School in Wellston, Ohio where as a high school sophomore he successfully petitioned the school board to add a certified athletic trainer from the graduate program at nearby Ohio University. That addition was in the summer of 1985 and is a position that is still utilized at the school today.

Casey resides in East Dallas with his family, Jennifer and their son, Justin.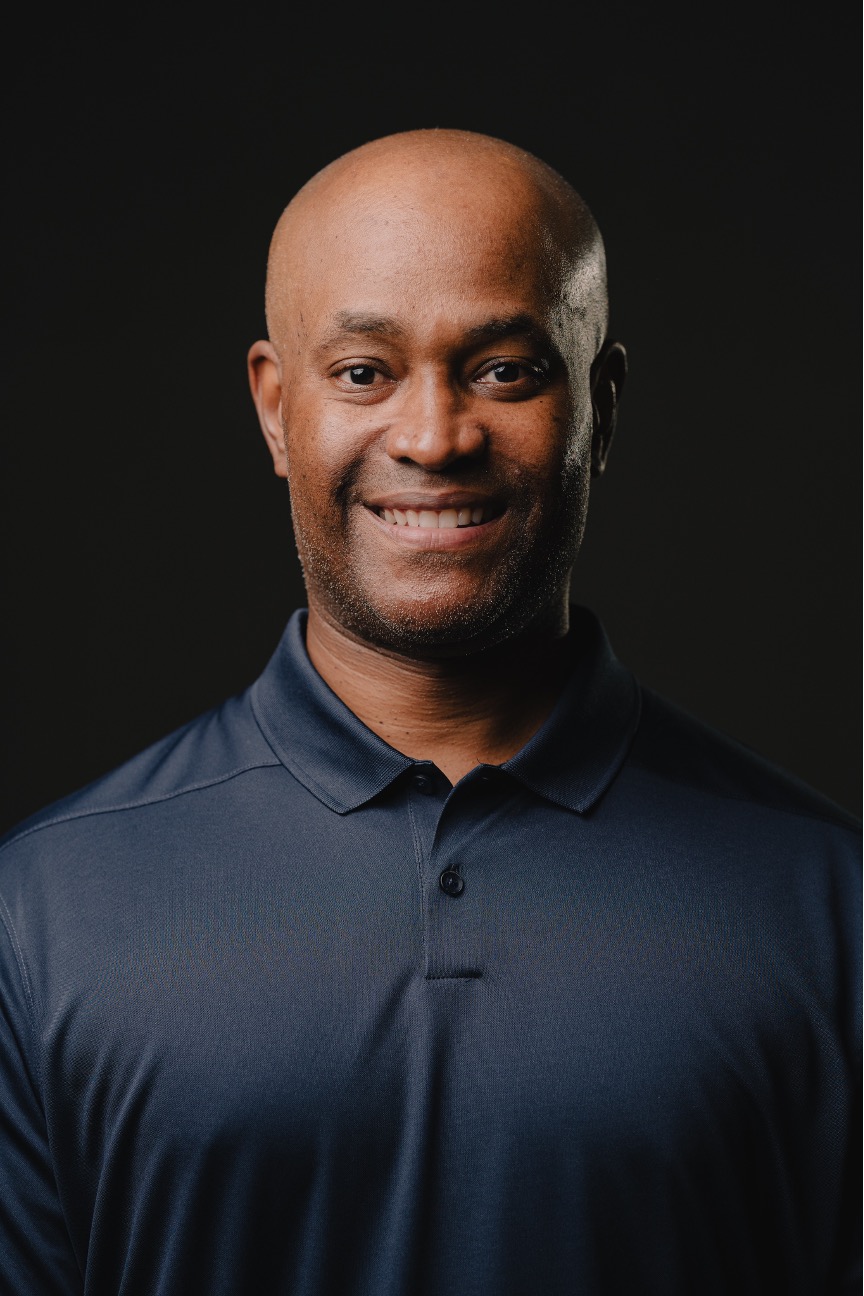 Dionne Calhoun
Head Athletic Trainer
Education: San Diego State University (B.S.)
Hometown: Compton, CA
NBATA Member Since: 2004
Dionne Calhoun joined the Mavericks as Assistant Athletic Trainer in 2004. In 2014 he was named Associate Head Athletic Trainer. In 2019 he was named Head Athletic Trainer.

Calhoun has served as an athletic trainer with the USA Men's Senior National Basketball Team in the 2019 FIBA World Championships in Beijing, China and the 2020 Olympics games in Tokyo, Japan. Calhoun has also spent four summers as the athletic trainer for the NBA's Basketball Without Borders program in Africa and four times has worked the Pete Newell Big Man Camp (Las Vegas and Hawaii). During the summer of 2007, he served as an athletic trainer for the Senegalese Men's National Basketball Team.

Before joining the Mavericks, Calhoun served on the San Francisco 49ers training staff for two seasons. Prior to the 49ers, he worked at South Bay Spine and Sport as an athletic trainer designing and implementing post-operative rehab programs and assessing patients. Calhoun received a bachelor's degree in kinesiology, with an emphasis in athletic training, from San Diego State University in 2000. After graduation, he was the head football trainer at Marion Catholic High School (Imperial Beach, CA).

Dionne became interested in the field of athletic training while in high school. With no athletic trainers on site, he observed his basketball and track coaches taping and warming up athletes. This led him to investigate who performs such services for professional and Olympic athletes. That is when Dionne started following Gary Vitti on the sidelines while watching Lakers games.

Born in Compton, Calif., Calhoun graduated from Banning High (Wilmington, CA) in 1995 and is a certified member of the National Athletic Trainers Association (NATA), the National Basketball Athletic Trainers Association (NBATA) and the National Academy of Sports Medicine (NASM), and is licensed as an athletic trainer in the state of Texas. For the 2012-13 season, Calhoun was named David Craig Assistant Athletic Trainer of the Year.

Dionne resides in Dallas, TX with his wife Amy and daughter Thúy Lynn.
Heather Mau
Assistant Athletic Trainer
Education: Adelphi University (B.S.), California Baptist University (M.S.)
Hometown: Honolulu, HI
NBATA Member Since: 2019
Heather Mau was named the Assistant Athletic Trainer for the Dallas Mavericks in July 2019 after spending three seasons with the South Bay Lakers, the Los Angeles Lakers' G-League affiliate, as their Head Athletic Trainer.

Prior to her stint with the South Bay Lakers, Heather spent two years at UC Riverside (2013-2015) and approximately one year at Cal State University, Northridge (2015-2016) where her main sport responsibilities were women's soccer and softball at both institutions.

Before Mau began her career as an athletic trainer, she received her Master's degree in Athletic Training from California Baptist University in 2013 and her undergraduate degree in Exercise Science from Adelphi University in 2011. Heather was also a student-athlete on the Women's Volleyball team during her time at Adelphi University for four years.

Heather is originally from Honolulu, Hawaii and currently resides in Dallas, Texas.