Denver Nuggets
Address: 1000 Chopper Cir., Denver, CO 80204
Arena Name: Pepsi Center
Dan Shimensky
Head Athletic Trainer
Education: University of Utah (B.S.); Central Washington University (M.S.)
Hometown: Phoenix, AZ
NBATA Member Since: 2007
Dan Shimensky enters his 16th season with the Denver Nuggets and his ninth as Head Athletic Trainer. In addition to helping keep the Nuggets health top priority, Dan also takes on various duties within the organization that makes the ballclub run fluently; one of which is coordinating the team's travel.
Along with being a certified and licensed (Colorado) Athletic Trainer, Shimensky has obtained his corrective exercise specialization (CES) and performance enhancement specialization (PES) certifications through the National Academy of Sports Medicine (NASM) and his certification in applied functional science (CAFS) from the Gray Institute. Dan is also a Certified Functional Strength Coach (CFSC) through Mike Boyle's strength and conditioning program. Furthermore, he has obtained his certification in dry needling under the guidelines of Dr. Yun-tao Ma's Systemic Dry Needling for Sport Performance, and in the use of the Personalized Tourniquet System for Blood Flow Restriction (BFR) rehabilitation under the Owens Recovery Science program.

Shimensky served as the Assistant Athletic Trainer/Assistant Strength and Conditioning Coach for the previous seven seasons (2007-2014) before moving into his current role. During this time he served as an executive committee member representing the Western Conference Assistant Athletic Trainers during the 2013-2014 NBA season.

A graduate of Central Washington University, Shimensky received his master's degree in exercise science. While at CWU, he was the graduate assistant athletic trainer for football and men's basketball.
Prior to his tenure at Central Washington, Shimensky completed his undergraduate work at the University of Utah, receiving his degree in exercise science with an emphasis in athletic training. He worked on the training staff for football and women's gymnastics.

While at Utah, Shimensky also had the opportunity to be involved in numerous internships with several NBA organizations including the Miami Heat (Summer, 2003), the Nuggets (Fall, 2004) and the Seattle Sonics (Summers of 2004, 05, 06).

In 2009, Shimensky was honored to be selected as Head Athletic Trainer for the USA men's U-19 Men's FIBA World Championships. Held in Auckland, New Zealand, Shimensky helped Team USA capture the gold medal, an accomplishment that had not been achieved since 1991.

In 2011, Shimensky was brought back to USA basketball as Head Athletic Trainer for the men's U-16 national team for the FIBA Americas Championship. Hosted in Cancun, Mexico, Shimensky was able to obtain a second gold medal as team USA finished with a perfect 5-0 record.

In the summer of 2022 Dan was selected as the camp's Athletic Trainer for Basketball Without Borders Asia. This camp was held in Canberra Australia bringing together top young basketball prospects from all over Asia, Oceania and the Pacific by the NBA, FIBA and participating national federations. During this time Dan was joined by other NBA, WNBA and FIBA players and coaches.

Shimensky and his wife Heather have a family that include their two sons, Hudson and Harris, daughter Henley and their dogs named Koko and Lola (R.I.P Suki).

His father, Mike, was a longtime NBA Athletic Trainer.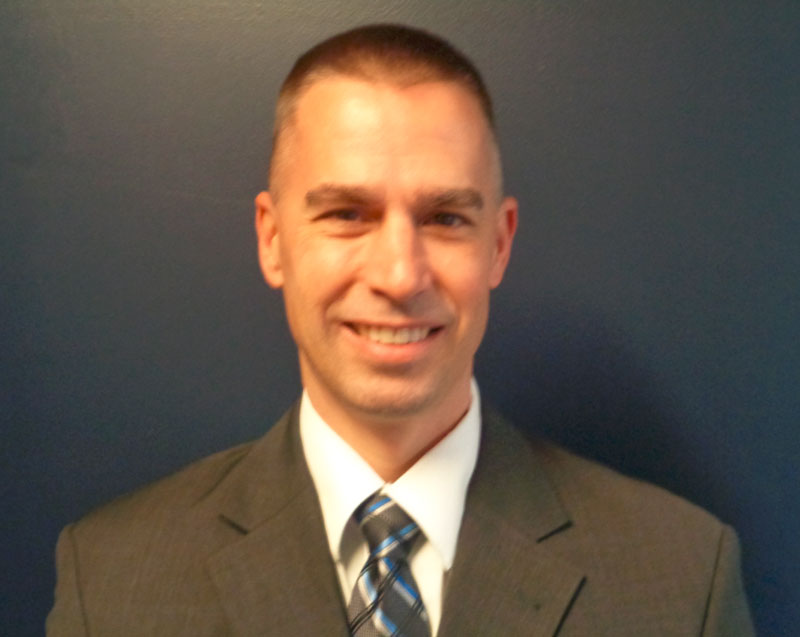 Jason Miller
Associate Head Athletic Trainer
Education: University of Iowa (B.S.), Auburn University (MEd)
Hometown: Clarion, Iowa
NBATA Member Since: 2014
Jason has been with the Denver Nuggets since 2014 as the Associate Head Athletic Trainer. Miller assists in overseeing the treatment and rehabilitation of player injuries, evaluation and prescription of custom orthotics and ordering medical supplies.

Jason is a graduate of the University of Iowa with a bachelor's degree in Exercise Science, during which time he worked with the Hawkeyes athletic department and men's basketball team. Miller then received his master's degree in Higher Education from Auburn University at which time he spent 2 years as a Graduate Assistant Athletic Trainer with Auburn's football program, before transitioning to the Head Athletic Trainer with Auburns Men's Basketball team for four seasons. He furthered his education by earning his Doctor of Athletic Training Degree from Moravian College in 2020.

Miller then took a job with the University of Connecticut's Men's Basketball program for 4 seasons and was honored to be part of the 2004 NCAA national championship team led by Ben Gordon and Emeka Okafor. Miller then headed west to the University of Washington, where he spent one year with the Huskies' football and baseball teams before jumping back into basketball with the Oklahoma State University Men's Basketball program for 8 seasons, before being hired in his current role with the Denver Nuggets.

Miller was also fortunate to be part of USA basketball. In 2005, he worked with the U21 World Championship team held in Argentina and again in 2009 he was honored to be part of the World University Games, held in Serbia; where the team received the Bronze Medal.

In addition to being a Certified Athletic Trainer, Miller holds multiple certifications including: Certified Exercise Specialist (CES), Performance Enhancement Specialist (PES), Certified Strength and Conditioning Coach (CSCS), Selective Functional Movement Assessment (SFMA), Graston Technique, and Active Release.

Miller and his wife Teresa reside in Denver with their two sons Henry and Sawyer.