Detroit Pistons
Address: 6201 Second Ave, Detroit, MI 48202
Arena Name: Little Caesars Arena
Sebastien Poirier
Senior Medical Director
Education: Salem State University (B.S., A.T.C.); UMass Lowell (D.P.T.)
Hometown: Newton, MA
NBATA Member Since: 2016
Rachel Cutts
Head Athletic Trainer
NBATA Member Since:
Brianna Jefferson
Assistant Athletic Trainer
Education: Auburn University (B.S.); Florida International University (M.S.)
Hometown: Fairfield, Alabama
NBATA Member Since: 2021
Brianna Jefferson joined the Detroit Pistons in 2021 as an Assistant Athletic Trainer. Brianna began her NBA career as a seasonal Athletic Trainer intern for the New York Knicks under Roger Hinds, Anthony Goenaga, and Erwin Valencia in 2018. After successful completion of her intern, Brianna served as the Head Athletic Trainer for the Detroit Pistons affiliate G-league team Grand Rapids Drive in 2019, and she served as the Head Athletic Trainer for the Golden State Warrior's affiliate G-league team the Santa Cruz Warriors in 2021. Prior to joining the G-league and NBA, Brianna was working for Champion Sports Medicine under Mayfield Armstrong and Kevin Wilkes.

Brianna received her bachelor's degree in Physical Activity and Health from Auburn University, and her Master's Degree in Athletic Training from Florida International University. While attending Auburn University and Florida International University, Brianna worked with various sports including football, basketball, volleyball, and soccer where she gained experience in injury preventative care, emergency care, clinical diagnosis, therapeutic intervention, and rehabilitation of injuries.

Brianna is dedicated to the well-being of others and served 8 years in the United States Army where she was able to administer first aid treatment, life support services, and treatment procedures including immobilization and airway management for her fellow battle buddies. During the off season, Brianna also assists Pace Academy and FEDEX in Georgia with injury prevention and rehabilitation. Brianna's goal is to educate adults and children on how to recognize and prevent serious injuries/ illnesses. She also provides free medical care to individuals living in underserved communities alongside Dr. Kellie Middleton from Northside Hospital in Atlanta, Georgia.

Brianna is also a proud member of Mt. Canaan Full Gospel Church in Birmingham, Al. She is also a mentor and youth leader for Christian student athletes.

Brianna is the daughter of Barry and Sandy Jefferson. She has two sisters name Brittney and Brenayia Jefferson, and one brother name Barry Jefferson Jr. who all work in the movie industry for Netflix and BET. Brianna is also the proud auntie of Briniyah, Bri'Arie, and Jordan Jefferson.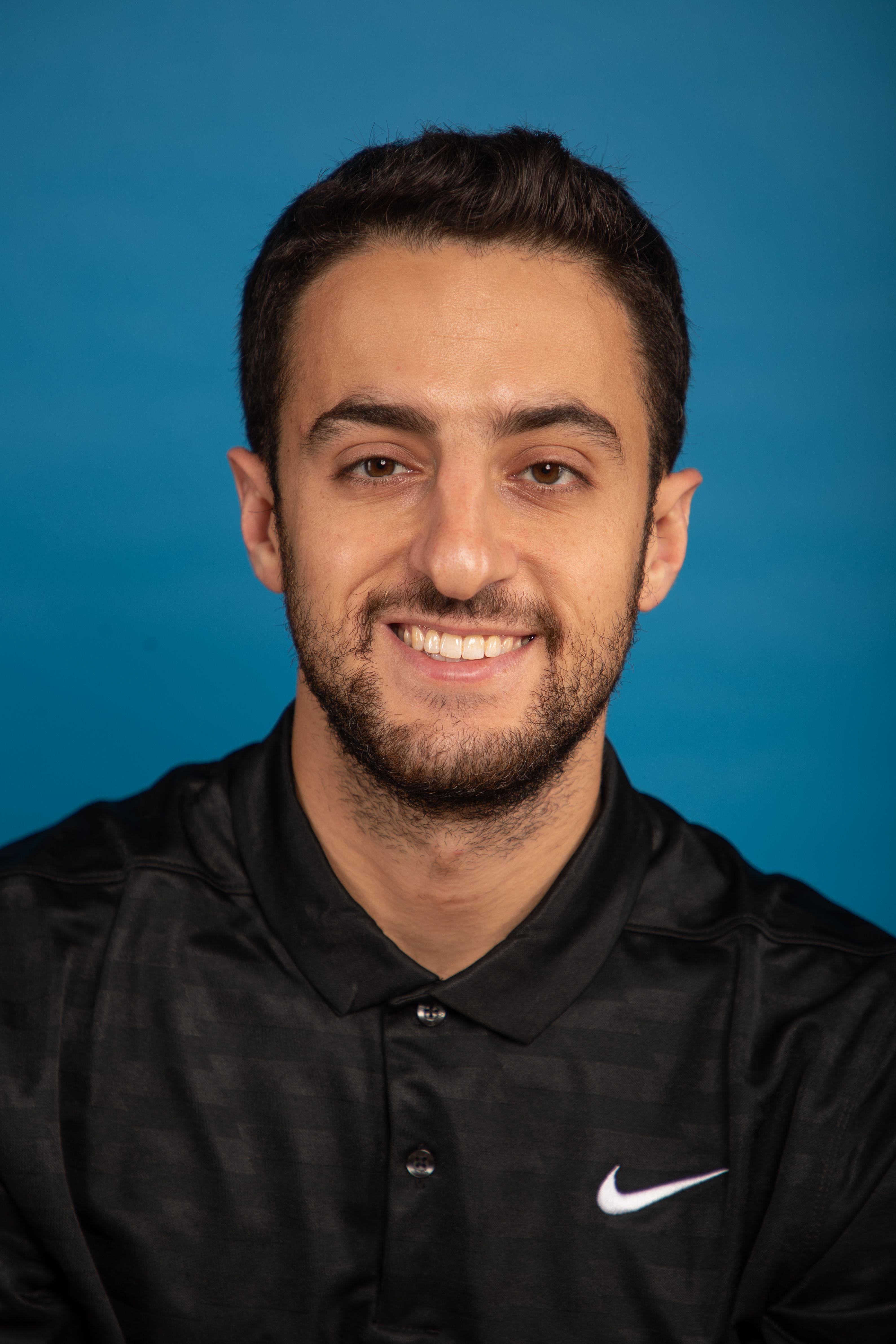 Harrison Herman
Rehabilitation Coordinator / Assistant Athletic Trainer
Education: Long Island University: Brooklyn Campus (BS, MS); University of Delaware (BS, MS, DPT)
Hometown: New City, NY
NBATA Member Since: 2020
Harrison Herman is the Rehabilitation Coordinator and Assistant Athletic Trainer for the Detroit Pistons, having joined the organization in 2021. Prior to joining the Pistons, he worked as Physical Therapist and Assistant Athletic Trainer for the Brooklyn Nets for 1 season.

Harrison has had a wide variety of experiences working in outpatient rehabilitation clinics, including the Hospital for Special Surgery's Sports Rehabilitation and Performance Center as well as in an intern role with professional and collegiate sports teams, including the Brooklyn Nets, Indiana Pacers, and Columbia University.

Harrison earned his Bachelor of Science in Exercises Science with a concentration in Exercise Physiology, his Master of Science in Anatomy and Clinical Health Science, and his Doctor of Physical Therapy at the University of Delaware. He earned his Bachelor of Science and Master of Science in Athletic Training from Long Island University: Brooklyn Campus.

He is a dual-certified physical therapist and athletic trainer in addition to being a board-certified specialist in orthopaedic and sports physical therapy through the ABPTS and a certified strength and conditioning specialist by the NSCA.

Harrison resides in Detroit, Michigan.