Golden State Warriors
Address: 1 Warriors Way, San Francisco, CA 94158
Arena Name: Chase Center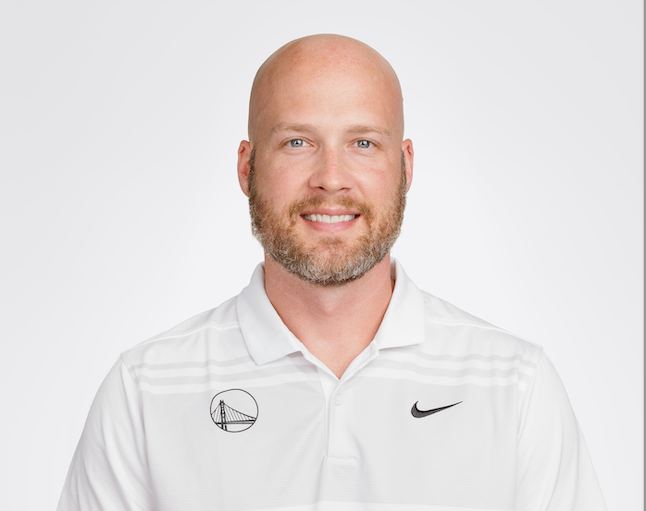 Drew Yoder
Head Athletic Trainer
Education: Kansas State University (B.S.); University of Missouri (M.Ed.)
Hometown: Mount Ayr, IA
NBATA Member Since: 2013
Drew Yoder joined the Golden State Warriors as the Assistant Athletic Trainer in 2013. After two seasons, he was promoted to Head Athletic Trainer. The Mount Ayr, Iowa, native earned his Bachelor's Degree in athletic training from Kansas State University and his Master's Degree from the University of Missouri, where he worked as a graduate assistant for the football and golf programs for two seasons. After graduation, he moved to Dallas, Texas to begin working at Southern Methodist University as an assistant athletic trainer. While at SMU, Yoder gained his first NBA experience while interning with the athletic training staff of the Dallas Mavericks.

Yoder was an intern for the NBA Championship Dallas Mavericks during the 2010-2011 season and an assistant athletic trainer with the Golden State Warriors championship team during the 2014-2015 season.

Yoder is a certified member of the National Athletic Trainers' Association and the National Academy of Sports Medicine.

Yoder developed an interest in athletic healthcare as a two-sport high school athlete at Mount Ayr Community High School. He also followed the footsteps of his older brother, Brandon, who holds the title of Director of Sports Medicine at Marquette University.

Drew resides in Oakland, California.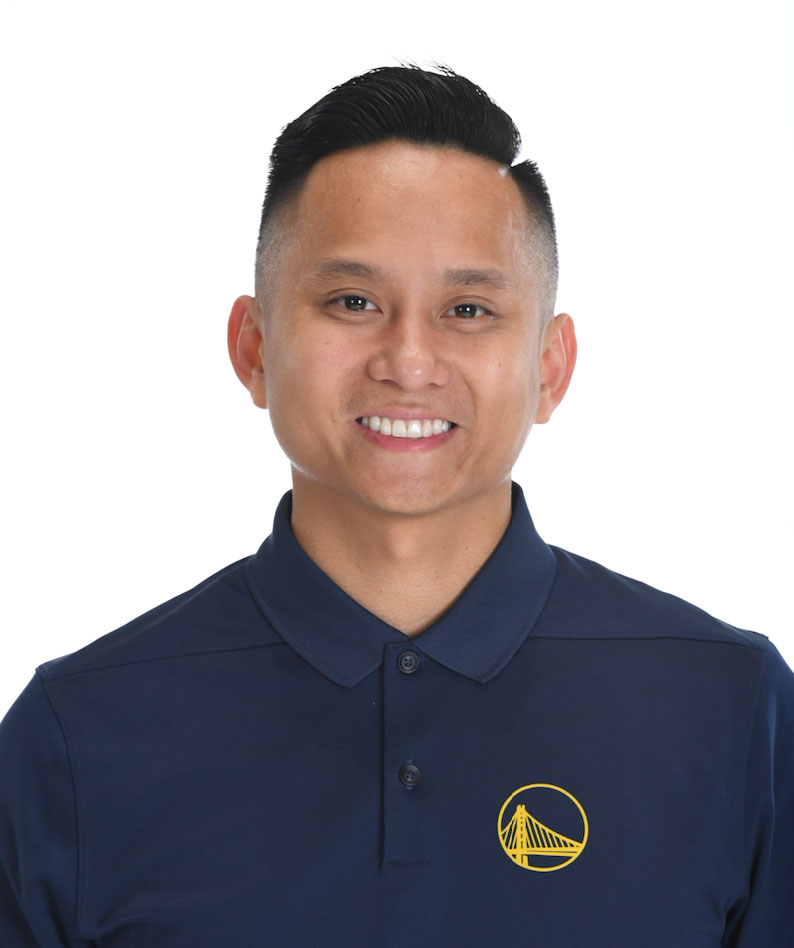 Long Lam
Assistant Athletic Trainer
Education: University of Texas at Arlington (B.S.), University of Houston (M.Ed.)
Hometown: Irving, Texas
NBATA Member Since: 2019
Long Lam began his position as Assistant Athletic Trainer for the Golden State Warriors after serving as the Head Athletic Trainer for the Santa Cruz Warriors, Golden State's NBA G-League Affiliate, for four seasons. Prior to joining the Warriors organization, Lam worked as the Head Athletic Trainer for the Houston Rockets' NBA G-League Affiliate, the Rio Grande Valley Vipers, from 2013-16. He also worked as the Head Athletic Trainer for the Rio Grande Valley FC Toros, a professional soccer team in the USL.

Before entering the work field, Lam completed an Athletic Training Internship with the Houston Rockets, where he provided treatment and inventory management for the team's training staff. Lam served as an Athletic Training Graduate Assistant at the University of Houston for two seasons, and earned his Master's of Education in Sport and Fitness Administration in 2011. The Texas native gained an interest in athletic training by combining his passion for sports and medicine.