Los Angeles Clippers
Address: 1111 S. Figueroa St., Los Angeles, CA 90015
Arena Name: Staples Center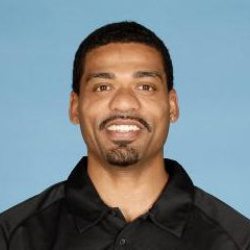 Jasen Powell
Director of Medical Services / Head Athletic Trainer
Education: California State Poly University–Pomona (B.S.)
Hometown: Oakland, CA
NBATA Member Since: 1999
Jasen Powell became Head Athletic Trainer of the Los Angeles Clippers in 1999 after serving as assistant athletic trainer with the National Football League's San Francisco 49ers for four seasons. Powell is the only NBATA member to have combined an educational pursuit of athletic training with college basketball-playing experience. His athletic training career began as an undergraduate student at San Diego State University where he was a member of the Aztecs basketball team. He transferred to California State Poly University-Pomona in 1995, earning an undergraduate degree in kinesiology and health promotion, while completing his collegiate basketball-playing career with the Broncos. In addition to spending the 1994-95 season as an Assistant Athletic Trainer for the Clippers, Powell was a summer assistant athletic trainer with the National Football League's Atlanta Falcons.

Jasen is an advocate for cutting edge and innovative changes that evolve around sports medicine helping many organizations with ideas on how to implement new methodology. In 1997, he leveraged his own funds to establish the Jasen Powell Health Promotion Scholarship in the Oakland Unified School District, which supports college-bound students in pursuit of a career in athletic healthcare.

Powell is a member of the National Athletic Trainers' Association and the National Strength and Conditioning Association.

The Oakland, California native attended Bishop O'Dowd High School, where he was an All-California selection in basketball and played against current NBA stars Jason Kidd and Lamond Murray. His hobbies include reading and watching movies.

Jasen and his wife, Mia, reside in Pasadena with their children, Aaron and Ariel.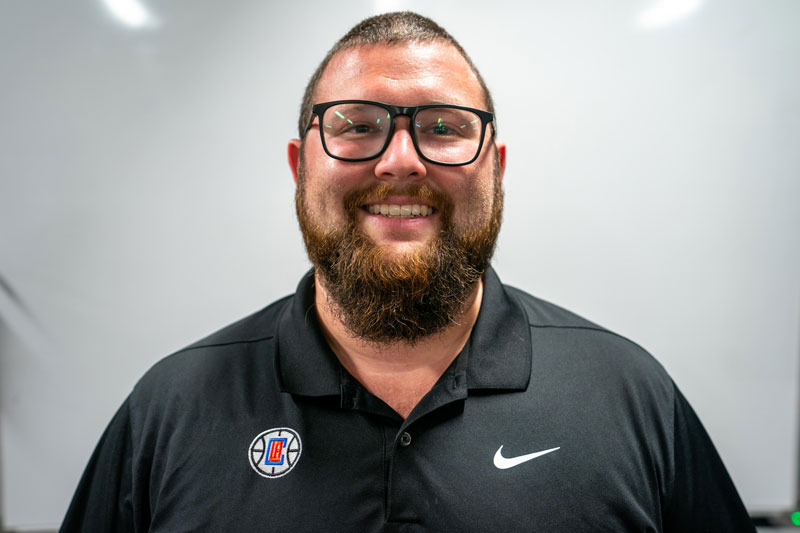 Thomas Murdock
Assistant Athletic Trainer
Education: Chapman University (B.S.)
Hometown: Mariposa, CA
NBATA Member Since: 2016
Tommy joined the Clippers as Assistant Athletic Trainer in the 2016 season. He served as the Clippers athletic training intern in the 2013-2016 seasons, and the pre-season athletic training intern for the San Francisco 49ers in 2012. He developed an interest in athletic training after leaving high school. He visited Chapman University knowing he was pursuing a career in sports medicine. Tommy never had the pleasure or luxury of having an athletic trainer throughout his high school sporting career being from a small rural town that idolized athletics. He learned that a lot of schools in California lack this essential medical persona as well. He also learned that California was and still is one of the only states without any type of licensure or state specific regulations. This drove him to pursue the legislative portion of advocating for athletic training regulation in California.

Tommy attended "Hit the Hill" campaigns for multiple years as well as becoming involved in leadership positions at Chapman University and the District "FWATA" level as the 2012-1013 Student Committee President. This drove him to become the athletic trainer he is today and is always pursuing serving others and helping athletes be the best in all facets of their athletic careers, including mentally, physically, and emotionally. Tommy has learned so much from so many great mentors; athletic trainers and other medical professionals alike in his short career of athletic training. Tommy is looking forward to giving back to those that have gotten him to this point already.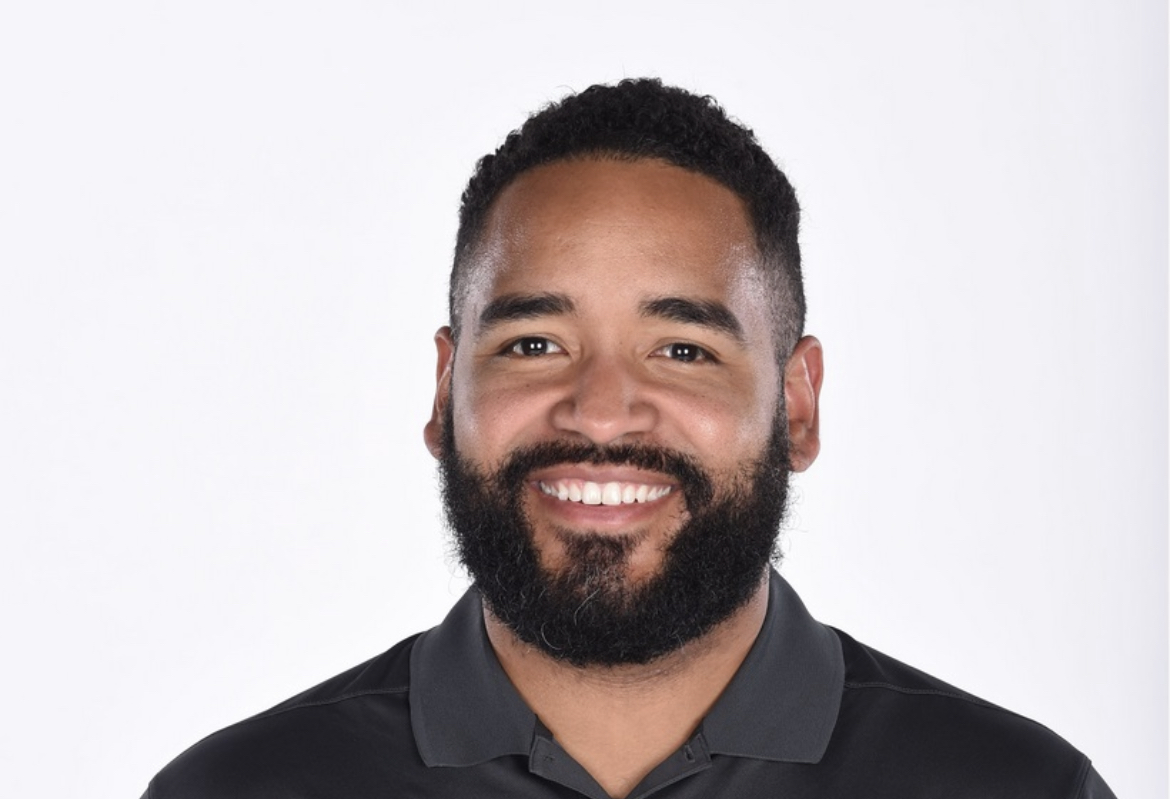 Colby Claridy
Assistant Athletic Trainer
Education: University of Nevada, Las Vegas (B.S.)
Hometown: Las Vegas, NV
NBATA Member Since: 2022
Colby joined the LA Clippers organization in 2017 as Head Athletic Trainer for the Ontario Clippers G-League team. In 2022 he was promoted to current role with the LA Clippers.

Growing up, Colby was active playing various sports year-round and had a passion for medicine. In junior high is when he was introduced to the physical therapy and athletic training professions. Once he knew he could have a career that combined his two loves, there was no looking back.

He earned his degree from the University of Nevada, Las Vegas where he majored in Athletic Training and Kinesiology. Colby has worked in various athletic training settings. Such as, New York Jets and Impact basketball as an Athletic Trainer Seasonal Intern, China Arena Football League, industrial athletic trainer, and at an outpatient physical therapy/sport performance center.

Colby is a certified member of the National Athletic Trainers Association (NATA), and the National Basketball Athletic Trainers Association (NBATA).