Memphis Grizzlies
Address: 191 Beale St., Memphis, TN 38103
Arena Name: Fedex Forum
Pete Elliott
Head Athletic Trainer
Education: Long Island University, Brooklyn Campus (MS); University of Vermont (BS)
Hometown: Cleveland, OH
NBATA Member Since: 2018
Pete Elliott entered his first season with the Memphis Grizzlies as Head Athletic Trainer in 2021. Before joining the Grizzlies, Elliott served three seasons as Assistant Athletic Trainer for the Detroit Pistons and previously was the Head Athletic Trainer for the NBA G League's Erie BayHawks. He also spent one season as an intern athletic trainer with the Brooklyn and Long Island Nets, and worked three years in high school outreach with Vanderbilt University Medical Center.

Elliott is a Certified Athletic Trainer (ATC), Certified Strength and Conditioning Specialist (CSCS), as well as a Corrective Exercise Specialist (CES) and Performance Enhancement Specialist (PES). He is a 2010 graduate of the University of Vermont with a Bachelor's of Athletic Training, and a 2017 graduate of Long Island University Brooklyn with a Master's of Exercise Science.

Elliott and his wife, Jules Liebster, live in Memphis with their dog Flapjack.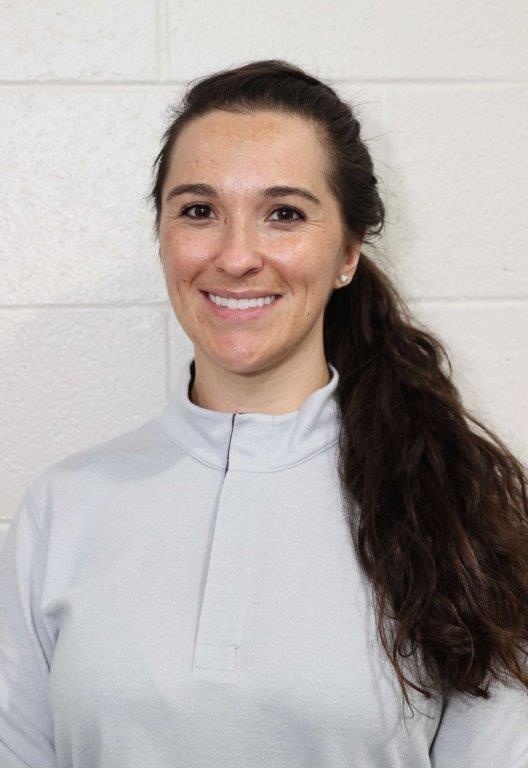 Katie Babcock, MAT, LAT, ATC, CSCS
Assistant Athletic Trainer
Education: University of Arkansas (MAT); University of California, Davis (BS)
Hometown: Monrovia, CA
NBATA Member Since: 2021
Katie Babcock joined the Memphis Grizzlies as the Assistant Athletic Trainer in 2021 after serving four seasons as the Head Athletic Trainer for the Stockton Kings.

Katie completed her undergraduate degree in Neurobiology, Physiology, and Behavior at the University of California, Davis in 2013, and earned her Master of Athletic Training from the University of Arkansas in 2016. She is a Certified Athletic Trainer, a Certified Strength and Condition Specialist, a Corrective Exercise Specialist, and a Performance Enhancement Specialist. She is also currently completing coursework towards Massage Therapy Licensure.

Prior to working in the NBA, Katie completed an internship at Southern Methodist University where she worked with the Men's Football and Women's Basketball teams and assisted the Dallas Mavericks during home games. She also worked with Men's Football and Women's Tennis at Florida Atlantic University. Most recently, Katie had the opportunity to travel to Rwanda as the head athletic trainer for the South Sudan Women's National Basketball Team during the FIBA Women's AfroBasket 2021 Zone 5 Qualifiers.

Outside of work, Katie enjoys reading and hanging out with her husband, Jeff, and their two pets, Nubs the Corgi and Go-Go Boots the cat.