Minnesota Timberwolves
Address: 600 Hennepin Ave., Suite 300, Minneapolis, MN 55403
Arena Name: Target Center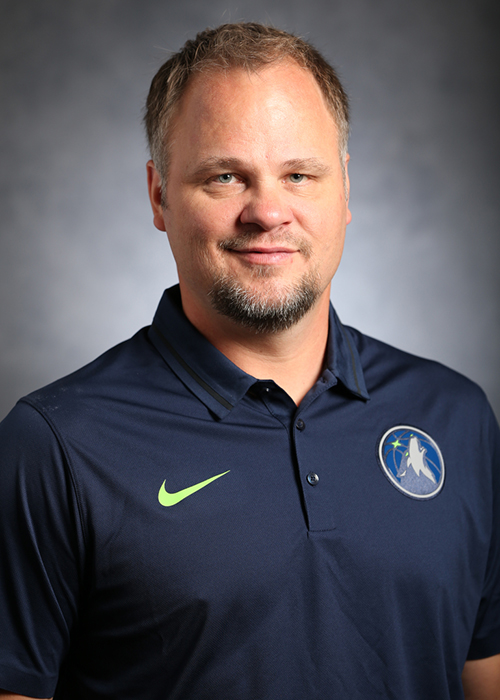 Gregg Farnam
Vice President of Player Health/Head Athletic Trainer
Education: St. Could State University (B.S.); California University of Pennsylvania (M.S.)
Hometown: Pine River, MN
NBATA Member Since: 1997
Gregg Farnam joined the Timberwolves prior to the 1997-98 season before being named the Head Athletic Trainer in September 2000.

Farnam began working as an Athletic Trainer with USA Basketball in 2001 for the gold-medal-winning United States men's basketball team at the Goodwill Games in Brisbane, Australia. He has worked with the United States Men's U19 team that won a silver medal at the 2007 FIBA World Championships in Nova Sad, Serbia and the Team USA that won gold in the 2014 FIBA Basketball World Cup. Farnam was a part of Team USA as they won their third consecutive gold medal at the 2016 Rio Summer Olympics. He has also worked with the U.S. Select Team in 2010 and 2012, as well as the National Team Mini Camp in Las Vegas during the summers of 2013 and 2015. Additionally, he provided medical coverage for the women's volleyball team at the Olympic Training Center in Colorado Springs, Colo., in July 2003.

Farnam has also traveled to New Delhi (2008) and Singapore (2010) as the Athletic Trainer for the NBA's Basketball Without Borders (BWB) Asia. BWB is designed to work with local players to promote the game and encourage positive social change in the areas of education, health and wellness, with an emphasis on HIV/AIDS awareness and prevention.

Farnam is a past chairman of the National Basketball Athletic Trainers Association (NBATA) and has also served on the NBATA Executive Committee as Secretary and Western Conference Head Athletic Trainer Representative. He is a certified member of the National Trainers Association, the National Strength and Conditioning Association and the National Academy of Sports Medicine.

A native of Pine River, Minnesota, Farnam originally became interested in athletic training while pursuing his bachelor's degree in physical education from St. Could State University. He furthered his education with a master's degree in exercise science and health promotions from California University of Pennsylvania.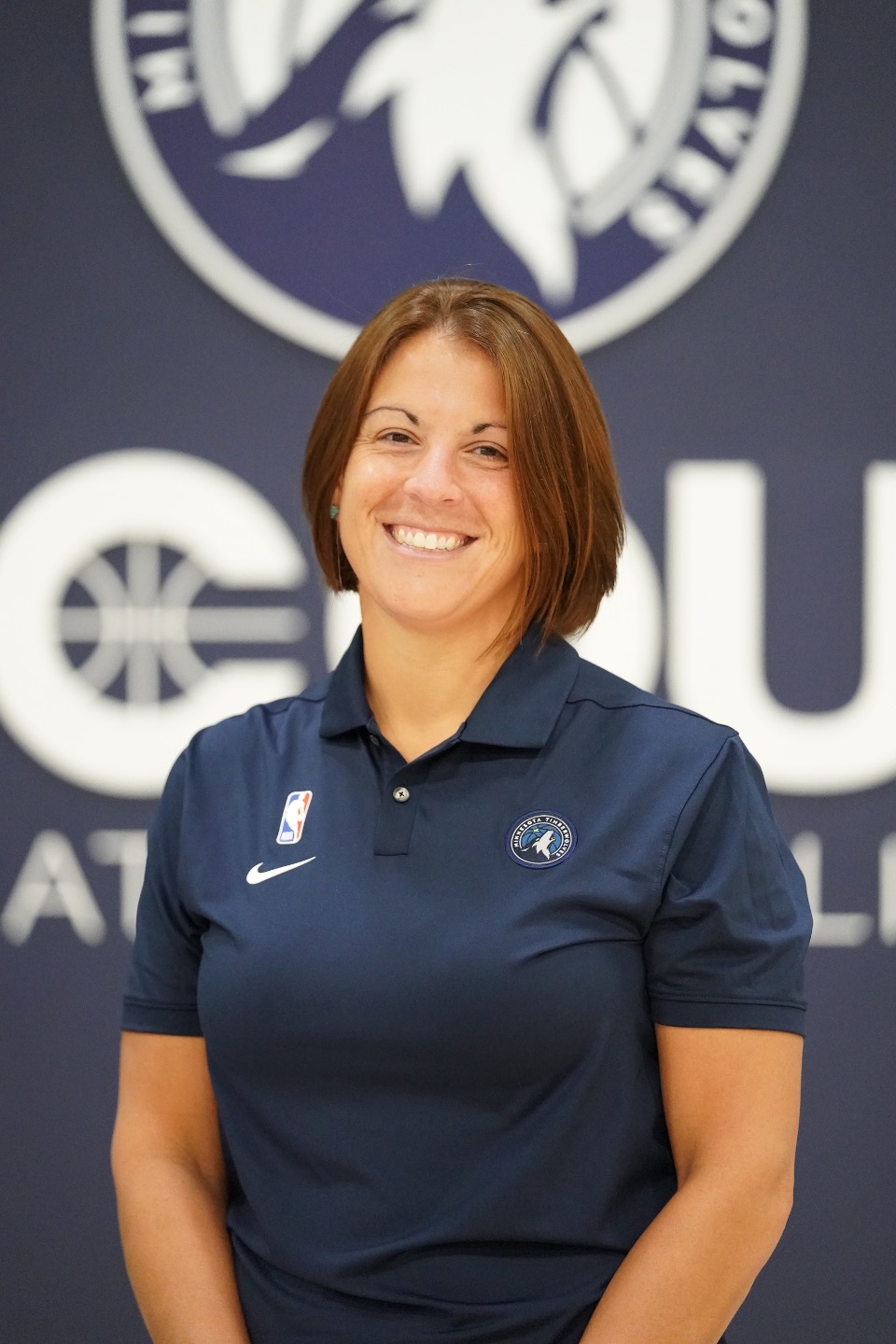 Erin Sierer
Assistant Athletic Trainer
Education: Hofstra University (BS); Duke University (DPT)
Hometown: Milford, CT
NBATA Member Since: 2019
Erin Sierer enters her first season as Timberwolves Assistant Athletic Trainer. Prior to joining the Wolves, she was Lead Physical Therapist/Assistant Athletic Trainer for the San Diego Fleet of the Alliance of American Football.

Sierer was a Tactical Physical Therapist/Athletic Trainer for US Army Special Operations Command from 2018-2019, as well as the US Marine Corps Special Operations command from 2013 to 2016, providing direct access care for acute, chronic and post-operative cases for active duty service members. From 2016-18, Sierer was the Physical Therapist/Assistant Athletic Trainer for all Olympic Sports at Rutgers University. She has also worked with the general population in several Outpatient Orthopedic Clinics in NC and FL. Sierer is a member of the National Athletic Trainers Association.

A native of Milford, CT, Sierer received her Bachelor of Science degree in Athletic Training from Hofstra University, working with the Men's Basketball, Baseball and Women's Field Hockey teams. She went on to earn her Doctorate of Physical Therapy degree from Duke University School of Medicine in 2007. Sierer and her husband, Patrick, reside in Minneapolis.