Orlando Magic
Address: 400 W. Church St., Orlando, FL 32801
Arena Name: Amway Center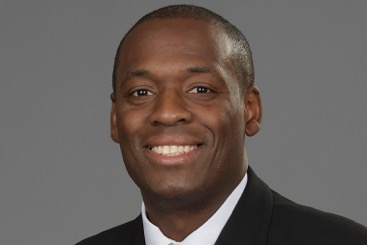 Ernest Eugene
Head Athletic Trainer
Education: East Tennessee State University (Ed.D.); The Ohio State University (MS); George Washington University (BS)
Hometown: Washington, DC
NBATA Member Since: 2018
Ernest Eugene began his role as the head athletic trainer of the Orlando Magic in 2018. He joined Orlando after spending the previous four seasons (2014-18) as assistant athletics director for sports medicine at Virginia Tech.

Eugene came to Virginia Tech following six seasons (2008-14) as the athletic trainer for the men's basketball program at Marquette University, where he was promoted to director of sports medicine during his final year.

Prior to his time at Marquette, Eugene spent five seasons (2003-08) as the assistant athletic trainer with the Washington Wizards, where his duties included prevention/rehabilitation of injuries, travel administration and injury tracking. Before his tenure with the Wizards, he served as a seasonal intern athletic trainer with the NFL's Washington Redskins in 2003.

A native of Washington, D.C., Eugene received a doctorate degree (Ed.D.) from East Tennessee State University in May 2018. He earned his master's degree in allied health management from The Ohio State University, where he also served as a graduate assistant athletic trainer (2001-03). Eugene is certified as an athletic trainer (ATC), Performance Enhancement Specialist (PES), Corrective Exercise Specialist (CES) and in Graston Techniques. He also holds a Sports Manual Therapy Certification (SMTC) through the Institute of Athlete Regeneration, as well as a certification in Personalized Blood Flow Restriction Rehabilitation through Owens Recovery Science.

Eugene is an active member of the National Athletic Trainers' Association (NATA), the National Basketball Athletic Trainers' Association (NBATA), where he currently serves on the Executive Committee as the Eastern Conference representative, and the National Academy of Sports Medicine (NASM).

Eugene graduated from George Washington University in 2000, earning a bachelor of science in exercise science, with a concentration in athletic training. In addition, while at Virginia Tech, he served as a board member with the Council on Revenue (COR) of the National Athletic Trainers' Association. He was also one of 32 collegiate athletic trainers appointed to the Intercollegiate Council for Sports Medicine in June of 2017. Eugene served as athletic trainer at the NBA's Basketball Without Borders camp in Medellin, Colombia in June 2019.

Eugene and his wife, Jackie, have two sons, Jayden (13) and Mason (9), and one daughter, Harper (7).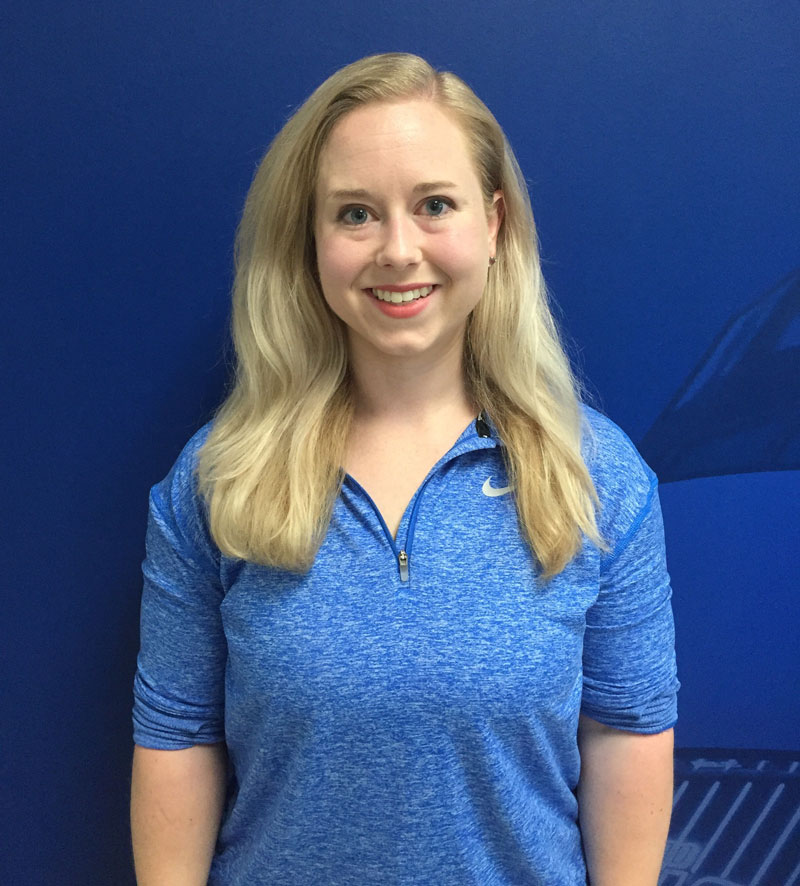 Kristen Crenshaw
Assistant Athletic Trainer / Physical Therapist
Education: University of Florida (Sports PT Residency); Duke University (DPT); University of North Carolina (BA)
Hometown: Durham, NC
NBATA Member Since: 2019
Kristen Crenshaw entered her first season as an Assistant Athletic Trainer/Physical Therapist for the Orlando Magic in 2019.

Previously, Kristen worked for Raleigh Orthopaedic at the Cary Athletic Performance Center. While there, she treated a variety of athletes ranging from adolescents to active older adults.

Kristen completed a Sports Physical Therapy Residency at the University of Florida (2017-2018) and became an APTA Board Certified Sports Specialist PT in June, 2019. Prior to her residency, she earned her Doctorate of Physical Therapy from Duke University in 2017. Kristen is a Florida state licensed Athletic Trainer (LAT) and Physical Therapist, Certified Strength and Conditioning Specialist (CSCS), and is trained in trigger point dry needling via Myopain Seminars.

Kristen's love for working with elite athletes began while earning her BA in Athletic Training from the University of North Carolina at Chapel Hill (graduated 2013).

Kristen is a competitive weightlifter, and loves traveling with her husband Daniel in the off season. They currently reside in Orlando, Florida with their three dogs Arthur, Bowtie, and Sheldon.
Lindsey Elizondo
Assistant Athletic Trainer/Physical Therapist
Education: Michigan State University (Athletic Training and Kinesiology); University of Miami (DPT)
NBATA Member Since: 2020
Lindsey Elizondo joined the Orlando Magic in 2020 as a Physical Therapist/Assistant Athletic Trainer. She joins the Magic after spending 4 years as a physiotherapist in professional tennis, working for both the Women's Tennis Association (WTA) and Association of Tennis Professionals (ATP) during this span. During her time with the WTA, Lindsey served as the coordinator of Biomechanics and Exercise Programming. She also had the privilege of working three of the four Grand Slams, the Australian Open, Wimbledon, and the US Open. Prior to tennis, Lindsey worked as an athletic trainer within the Boston Red Sox and Los Angeles Dodgers minor league organizations.

Lindsey completed her undergraduate degrees in Athletic Training and Kinesiology from Michigan State University and her Doctorate in Physical Therapy from the University of Miami. She is licensed in the state of Florida as an Athletic Trainer, Physical Therapist, and Massage Therapist, and is additionally a Certified Strength and Conditioning Specialist and Pilates instructor.

When not in the training room, Lindsey enjoys spending time outdoors and traveling with her husband Mauricio.