Philadelphia 76ers
Address: 3 Banner Way, Camden, NJ 08103
Arena Name: Wells Fargo Center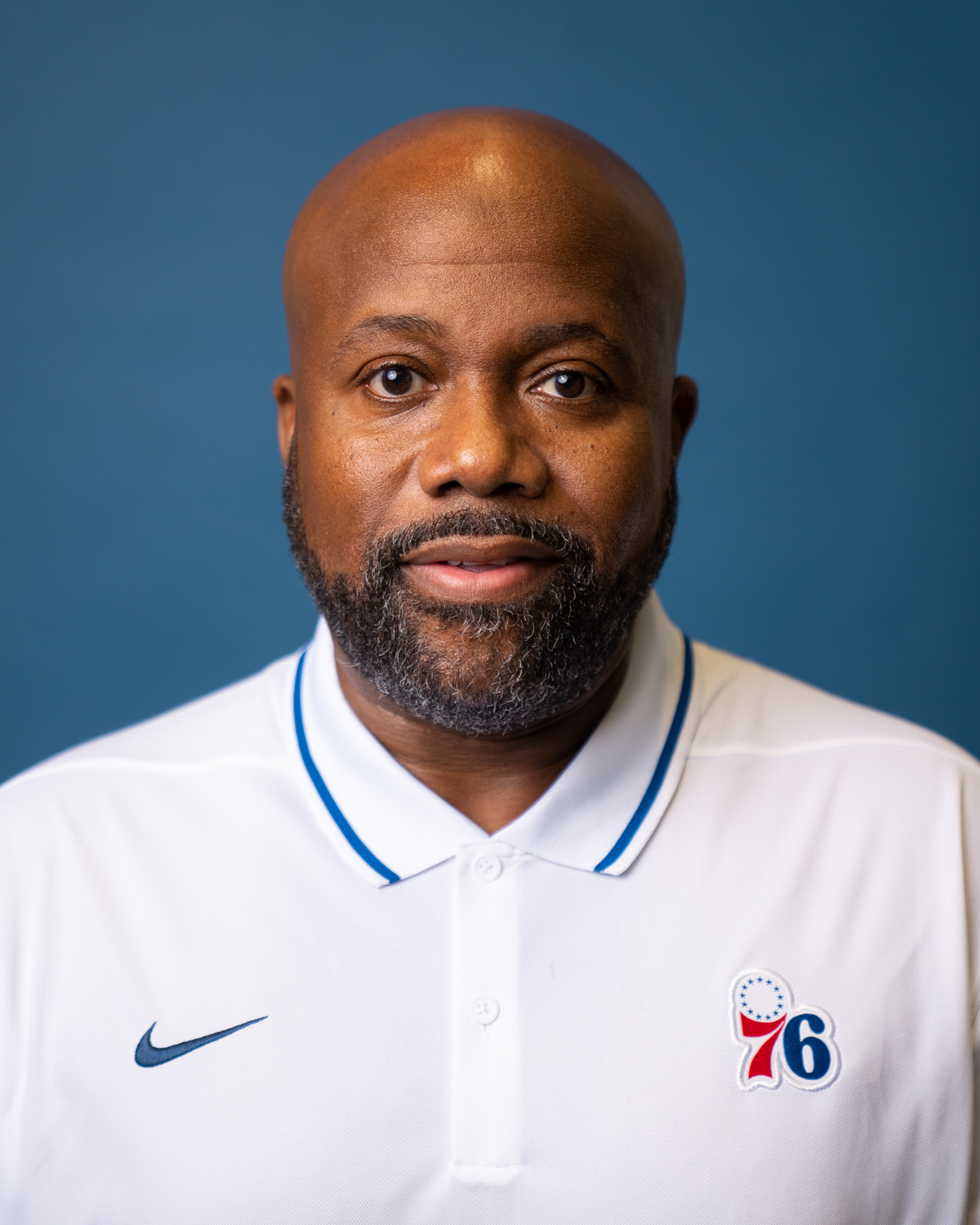 Kevin Johnson
Head Athletic Trainer / Director of Medical Services
Education: Indiana State University (B.S.)
Hometown: Indianapolis, IN
NBATA Member Since: 1994
Kevin Johnson began serving as the Head Athletic Trainer for the Philadelphia 76ers in 2003. A certified member of the National Athletic Trainers Association (NATA), Johnson served as Chairman of the National Basketball Athletic Trainers Association (NBATA) from 2015- 2017. He spent seven seasons as the head athletic trainer for the Washington Wizards (1994-95 to 2000-01) and four seasons as an assistant trainer with the Indiana Pacers (1990-91 to 1993-94). Prior to joining the NBA ranks, Johnson served as an assistant athletic trainer for the NFL's Indianapolis Colts. Johnson graduated from Indiana State University in 1989 with a Bachelor of Science in Physical Education, with a specialization in Athletic Training. He is also certified by the National Academy of Sports Medicine as
a Performance Enhancement Specialist and a Corrective Exercise Specialist. In 2001 and 2017, Johnson served as the head athletic trainer for the Eastern Conference All-Star team. Also in 2017, selected as NBATA Head Athletic Trainer of the Year and received American Academy of Podiatric Sports Medicine "Excellence in Athletic Training" award. An active member of Big Brothers of America, Johnson resides in Annapolis, Md., with his wife Sheila and their children, Mitchell and Jai.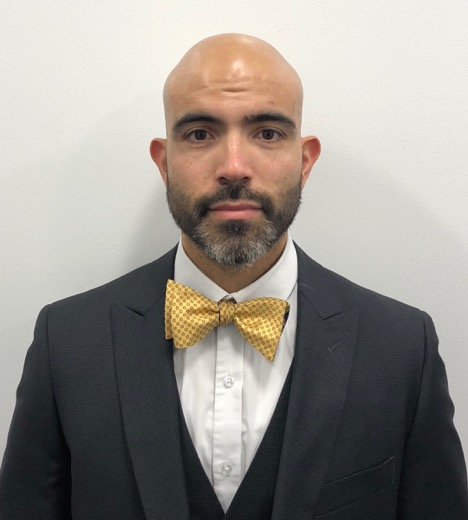 Pascual Guerrero
Director of Rehabilitation / Assistant Athletic Trainer
Education: Long Island University, Brooklyn Campus (B.S./M.S.); Stony Brook University (DPT)
Hometown: Elmhurst, NY
NBATA Member Since: 2016
Pascual Guerrero started with the Philadelphia 76ers in 2016. Guerrero began as the Assistant Athletic Trainer / Physical Therapist for the team for 4 seasons before being promoted to Athlete Rehabilitation Coordinator / Athletic Trainer. He previously served as Assistant Athletic Trainer/Physical Therapist with Major League Soccer's New York City Football Club (NYCFC). Guerrero began his athletic training career as a graduate student at the Brooklyn Campus of Long Island University pursuing his Master's Degree in athletic training and sports science. He became involved in the Athletic Training Student Club and eventually became President during his graduate year. During his tenure at LIU he also completed a variety of internships with different professional sports organizations. This included two summer athletic training internships with the NFL's Detroit Lions and seasonal athletic training internships with the New York Knicks from 2007-2010. He also became a certified strength and conditioning specialist (CSCS) in 2009 and corrective exercise specialist (CES) in 2010. After finishing his seasonal internship with the Knicks in 2010 he pursued an assistant athletic training position with St. John's University of the Big East Conference working with men's soccer and lacrosse. Guerrero continued his educational development in 2011 when he decided to pursue his doctorate in physical therapy (DPT) at Stony Brook University.

Pascual's interest in manual therapy techniques include active release therapy, dry needling, and spinal manipulation as well as movement screening and injury risk assessment. Guerrero is a member of the National Athletic Trainers' Association and the American Physical Therapy Association.

The Elmhurst, New York native attended St. Francis Preparatory High School and is fluent in Spanish. He enjoys reading, cycling, swimming, a good movie, traveling, and hiking in his free time.

Pascual resides in Philadelphia, PA with his wife and son.