Portland Trail Blazers
Address: One Center Ct., Suite 200, Portland, OR 97227
Arena Name: Moda Center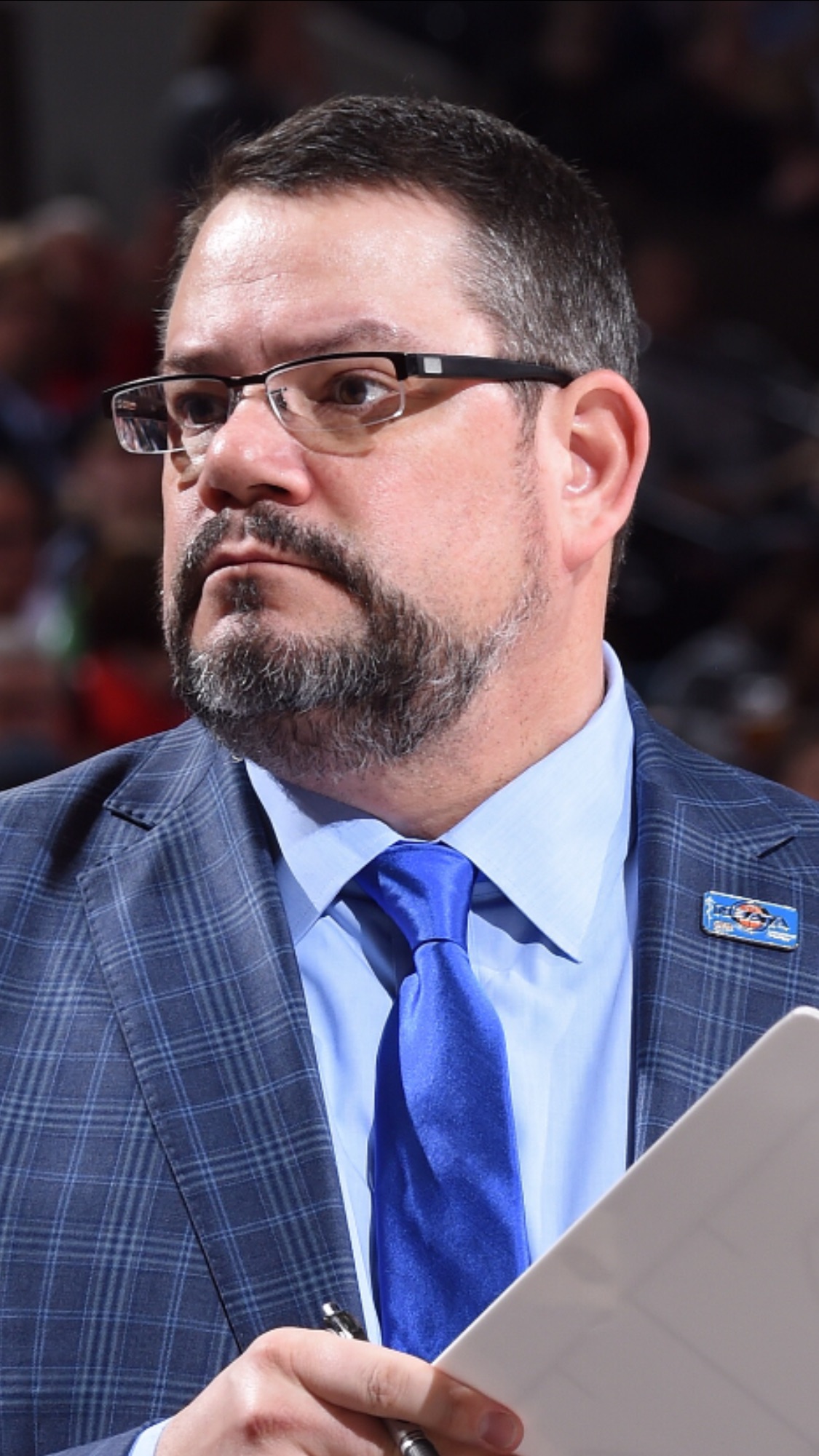 Geoff Clark
Head Athletic Trainer
Education: Oregon State University (B.S.)
Hometown: Salem, OR
NBATA Member Since: 2005
The 2019-20 campaign marks Geoff Clark's 22nd NBA season, all with the Trail Blazers, and 10th as Head Athletic Trainer. His background includes four seasons within the Los Angeles Dodgers minor league system and eight years in outpatient physical therapy where he also worked with the CBA's Yakima Sun Kings. Clark is NATA Board Certified as an Athletic Trainer, holds NASM credentials in Performance Enhancement and Corrective Exercise, and has the CSCS credentialing by the NSCA. Along with his sports medicine duties, Clark also helps coordinate team travel. A native of Salem, Ore., Clark received his B.S. from Oregon State University in 1990 and completed his USOC Sports Medicine Internship in 1999. He was recipient of the CBA Athletic Trainer of the Year award in 1995, served at the 1996 Centennial Olympics in Atlanta, was a member of the 1997 USA Men's Basketball Tournament of the Americas gold medal-winning team, and served on the medical staff at the 2012 NBA All-Star Game. Clark was also a recipient of the 2013-14 Joe O'Toole Award recognizing the NBATA Athletic Trainer of the Year. He and his wife, Alisa, reside in Beaverton, enjoy spending time with family, and experiencing the Pacific Northwest.
Jessica Cohen
Assistant Athletic Trainer/Physical Therapist
Education: Vanderbilt University (BS), University of Arkansas (MS), Northwestern University (DPT)
Hometown: St. Charles, Illinois
NBATA Member Since: 2019
Jessica Cohen begins her second season with the Portland Trailblazers in 2019-20 as the team's Assistant Athletic Trainer/Physical Therapist. Cohen joins the Trailblazers from the WNBA, where she spent the past two seasons as the Atlanta Dream's Head Athletic Trainer and Physical Therapist.

Prior to her role in Atlanta, she spent five seasons with the WNBA's Chicago Sky, worked with the New England Black Wolves of the National Lacrosse League, and has gone on tour with celebrity performers. Credentialed as both a certified athletic trainer and licensed physical therapist, Cohen is also a certified strength and conditioning specialist and holds a Performance Specialist certification from EXOS. Jessica graduated from Vanderbilt University in 2010 with a B.S. in Health Policy and Human Organizational Development where she was also a member of the women's swim team. In 2013, Cohen earned her Masters of Athletic Training at the University of Arkansas and later her Doctorate of Physical Therapy from Northwestern University in 2016.