Portland Trail Blazers
Address: One Center Ct., Suite 200, Portland, OR 97227
Arena Name: Moda Center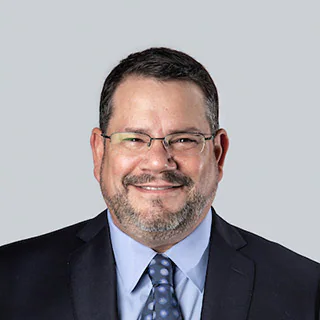 Geoff Clark
Scouting Medical Director
Education: Oregon State University (B.S.)
Hometown: Salem, OR
NBATA Member Since: 2005
Geoff Clark begins his first season in a new role as Scouting Medical Director in 2023-24. He will assist the Trail Blazers front office in evaluating prospective players from a medical perspective and monitoring league injury trends and best health practices, while continuing to be involved with player acquisition during the draft, trades and free agency. Entering his 26th season with the Trail Blazers, Clark was previously the team's Director of Player Health and Performance and has also held roles as both Head Athletic Trainer and Assistant Athletic Trainer for the team. He has been an NATA Certified Athletic Trainer for over three decades and is a 1990 graduate of Oregon State University. Clark joined the Trail Blazers in 1999 following stints with the Los Angeles Dodgers minor league system and the Yakima Sun Kings of the CBA. His volunteer work has included the 1996 Centennial Olympic Games in Atlanta, the 1997 USA Basketball Tournament of the Americas and time with the U.S. Olympic Committee in 1998 and 1999. Clark also served a four-year term as a member of the NBATA Executive Committee. Additionally, he earned a gold medal in 1997 with USA Basketball, was named the CBA Athletic Trainer of the Year in 1995 and received the illustrious Joe O'Toole NBATA Athletic Trainer of the Year 2014. Clark's Pacific Northwest heritage, being born and raised in Oregon, has created a passion for the wine industry. He holds two internationally recognized wine education awards and is also credentialed as a sommelier. He and his wife, Alisa, have four grown children and reside in Hillsboro.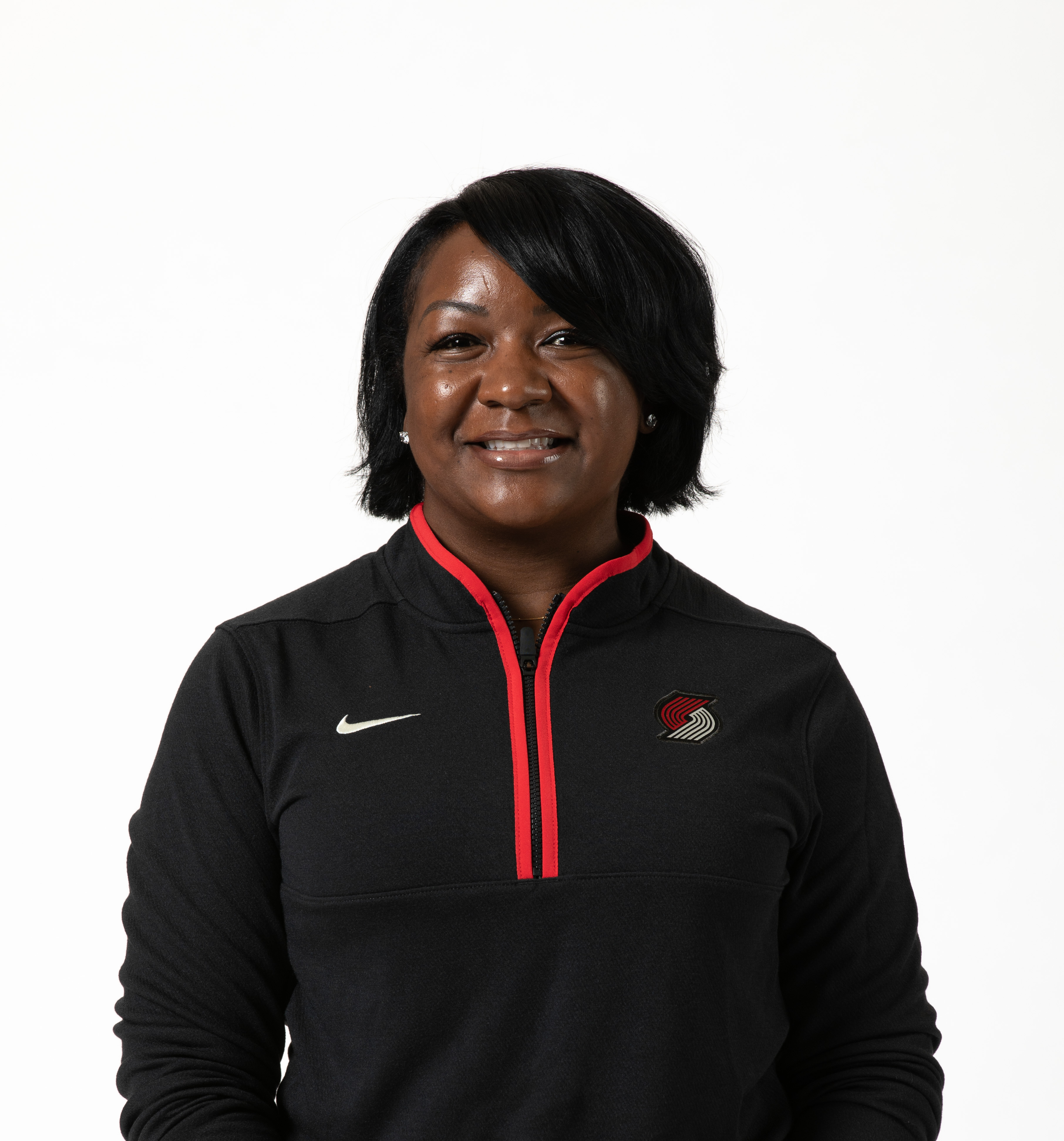 Courtney Watson
Head Athletic Trainer
Education: UC Berkeley (BS); California, University of Pennsylvania (MS)
Hometown: Los Angeles, CA
NBATA Member Since: 2023
Dr. Courtney Watson comes to the Portland Trail Blazers and will serve as the Head Athletic Trainer after spending the previous 15 seasons with the Los Angeles Sparks of the WNBA and most recently as the Director of Sports Medicine and Head Athletic Trainer. Watson holds over 20 years of professional experience in the field of Sports Medicine.

Specializing in health and injury management for some of the world's most elite athletes, Watson expanded her career in Sports Medicine and has been recognized as a pioneer by being the first female Athletic Trainer in the sport of Boxing- consulting and training the WBO WBC WBA welterweight Champion of the World, Floyd Mayweather. She has also become the first Head Athletic Trainer for the USA National 3x3 Team for the women and men. She currently holds 4 Gold Medals in the USA Basketball system as an Athletic Trainer, a recent 2022 FIBA World Cup Championship for the Women's USA National Team.

Watson earned her undergraduate degree from UC Berkeley in 2000 and a Masters degree in Exercise Science from California, University of Pennsylvania. In 2020, she earned her Doctorate of Athletic Training.
Micah Smith
Assistant Athletic Trainer
Education: Anderson University (BA), LeTourneau University (MS), California University of Pennsylvania (MS)
Hometown: Indianapolis, Indiana
NBATA Member Since: 2022
Prior to joining the Portland Trailblazers as the Assistant Athletic Trainer, Micah spent one season (2021-2022) as the Head Athletic Trainer for the Wisconsin Herd. He previously served in assistant athletic training roles at Butler University, the University of Arkansas at Little Rock, Howard University, and LeTourneau University. Micah earned his undergraduate degree from Anderson University (IN) in athletic training in 2016, a master's degree from LeTourneau University in healthcare administration in 2018, and a master's degree from California University Pennsylvania in exercise science with a dual concentration in sports rehabilitation and sports psychology. Micah obtained his strength and conditioning certification in 2023.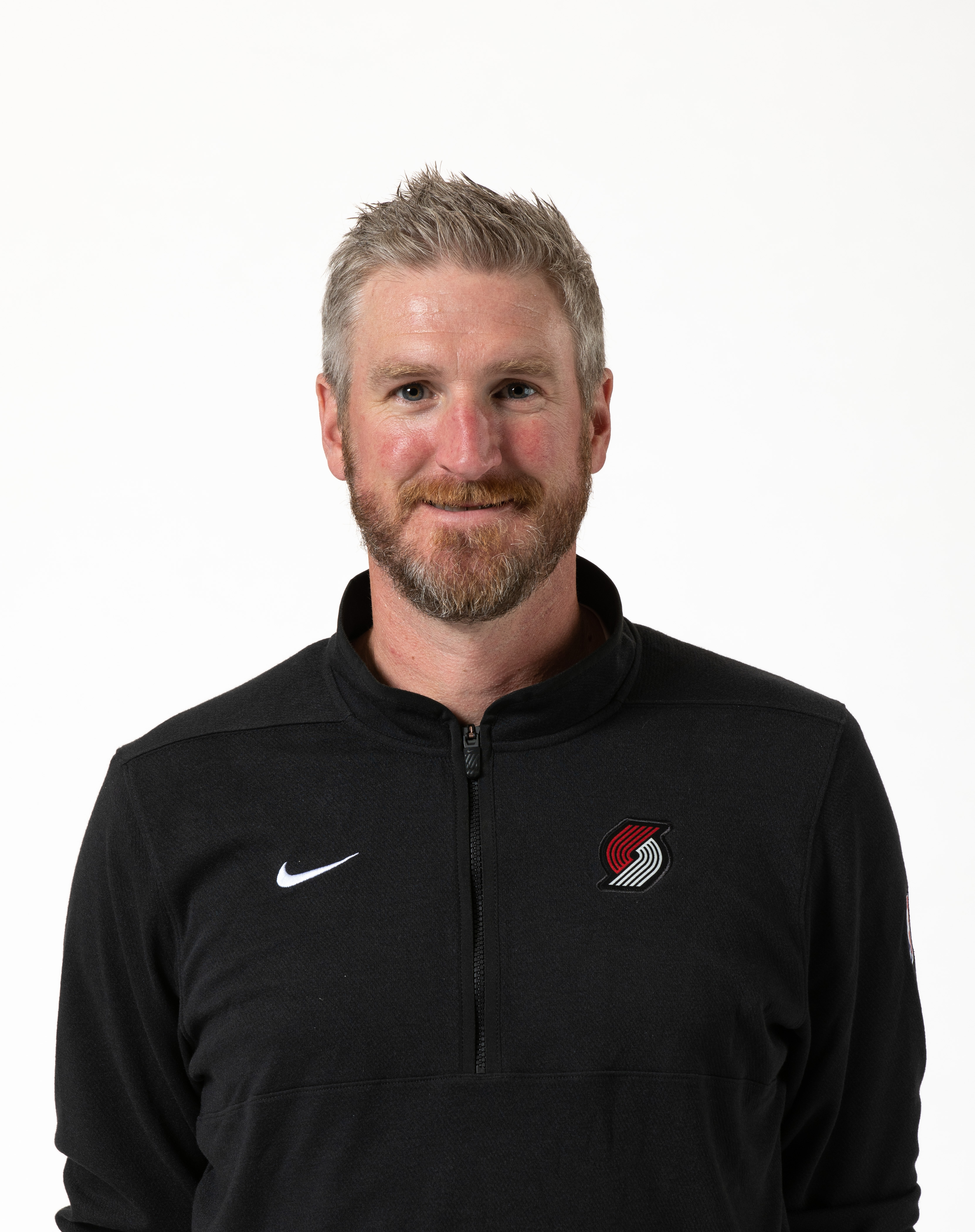 Jeff Kraayeveld
Assistant Athletic Trainer
Education: Washington State University (BS)
Hometown: Seattle, WA
NBATA Member Since: 2023
Jeff Kraayeveld joined the Trail Blazers in 2023 as an Assistant Athletic Trainer, after serving as an Athletic Trainer at Rebound Orthopedics & Neurosurgery for over 15 years. Kraayeveld worked closely with the Doctors and Physical Therapists, specializing in Rehabilitation and Prevention of Athletic Injuries. He spent 20 years contracting Athletic Training services to local high schools, providing on and off the field care to athletes. Kraayeveld was recognized in 2018-2019 as the regional nominee for The Newell Award (The National Athletic Trainer of the Year Award). Jeff Kraayeveld received his bachelor's degree in Kinesiology with an emphasis in Athletic Training from Washington State University (2002) and is a Certified Athletic Trainer (ATC). Previously he did his internship with the Seattle Seahawks of the NFL (1999-2003), and was the athletic trainer for the Portland Lumberjax, a professional lacrosse team (2006-2009).