Sacramento Kings
Address: 500 David J. Stern Walk, Sacramento, CA 95814
Arena Name: Golden 1 Center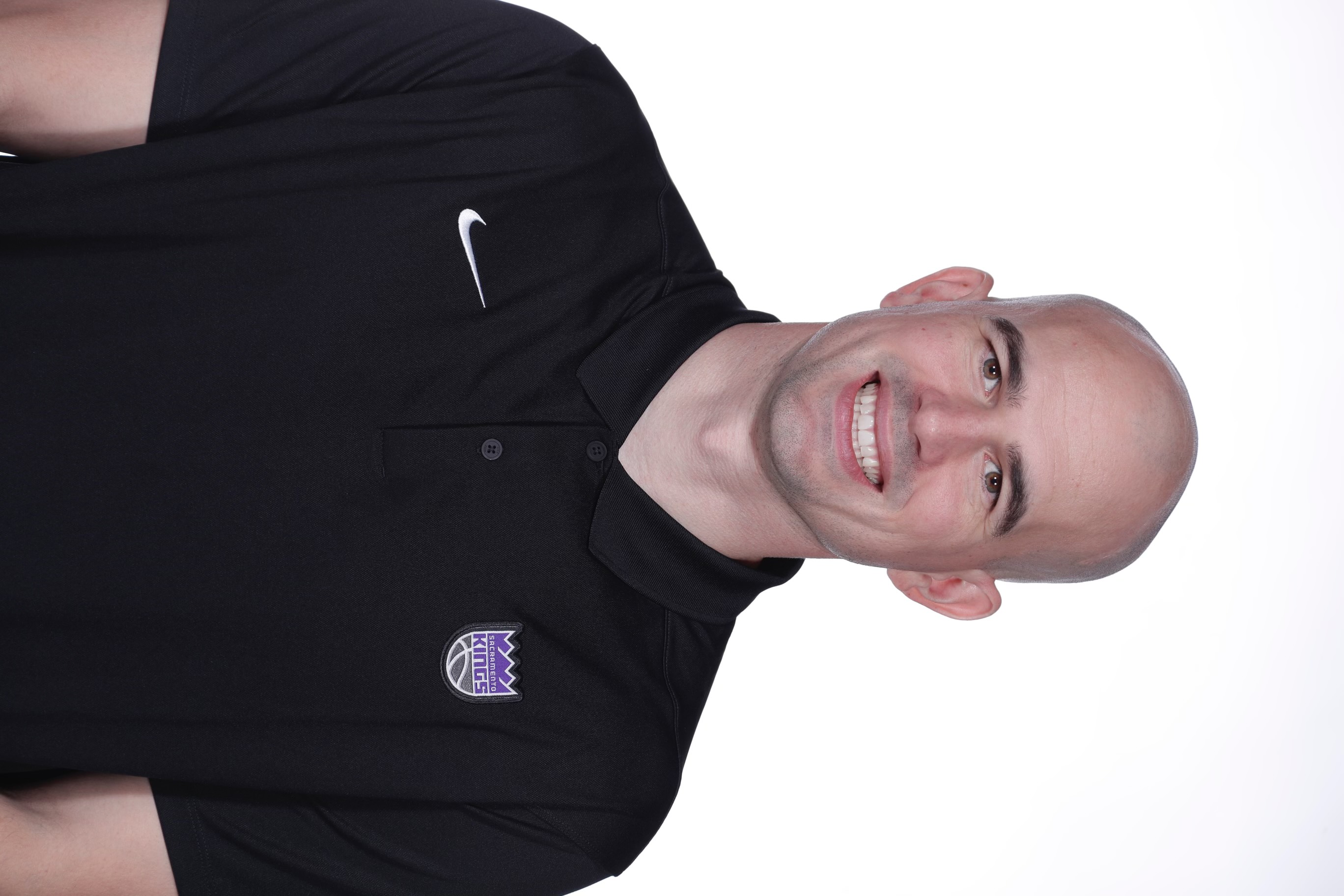 Joel Noland
Head Athletic Trainer
Education: Whitworth University; Weber State University (M.A.)
Hometown: Spokane, WA
NBATA Member Since: 2019
Joel Noland joined the Sacramento Kings staff as Assistant Athletic Trainer in 2019. Prior to joining the Kings, he was an intern athletic trainer with the Houston Rockets. Joel got his undergraduate degree in Kinesiology from Whitworth University, and got his Masters in athletic training at Weber State University. After graduating in 2012 he did a summer internship with the Washington Redskins. He later became the head athletic trainer for two arena football teams (Utah Blaze and LA KISS), and spent the next four years as the in-season assistant athletic trainer for the Jacksonville Jaguars before making the switch to the NBA.
Joel is married to his wife Kaleena, and they have a son named Deion.
Aisling Toolan
Physical Therapist
Education: Trinity College Dublin, Ireland (BS); Stony Brook University (DPT);
Hometown: Dublin, Ireland
NBATA Member Since: 2017
Aisling joined the Sacramento Kings Health and Performance staff in 2019. Her journey into sports medicine began in 2007, when she graduated from Trinity College Dublin in her native Ireland, with a BSc in Physiotherapy.

While playing soccer for the Irish Women's National team, she earned an athletic scholarship to pursue her Doctorate in Physical Therapy at Stony Brook University, NY. In 2011, Aisling completed an APTA-credentialled sports physical therapy residency at Hospital for Special Surgery in New York, before going on to become a board certified specialist in sports physical therapy. She then spent five years working within the sports rehabilitation department at Hospital for Special Surgery. During this time, she decided to undertake a BSc in Athletic Training at Hofstra University. This led to more opportunities within professional sports, and prior to joining the Sacramento Kings, Aisling spent one season working with New York City Football Club and two seasons with the Brooklyn Nets as Director of Rehabilitation.

Aisling is a Certified Athletic Trainer (NATA), a licensed physical therapist (APTA), a board-certified specialist in sports physical therapy (SCS), a Certified Strength and Conditioning Coach (NSCA), and a Corrective Exercise Specialist (NASM). She is committed to ongoing learning and personal development, not only relating to injury prevention and rehabilitation, but also to maximizing the potential of each player she has the opportunity to work with, in body, mind and spirit.

Aisling loves to exercise outdoors, including hiking, biking and trail running, and is an advanced-level scuba diver.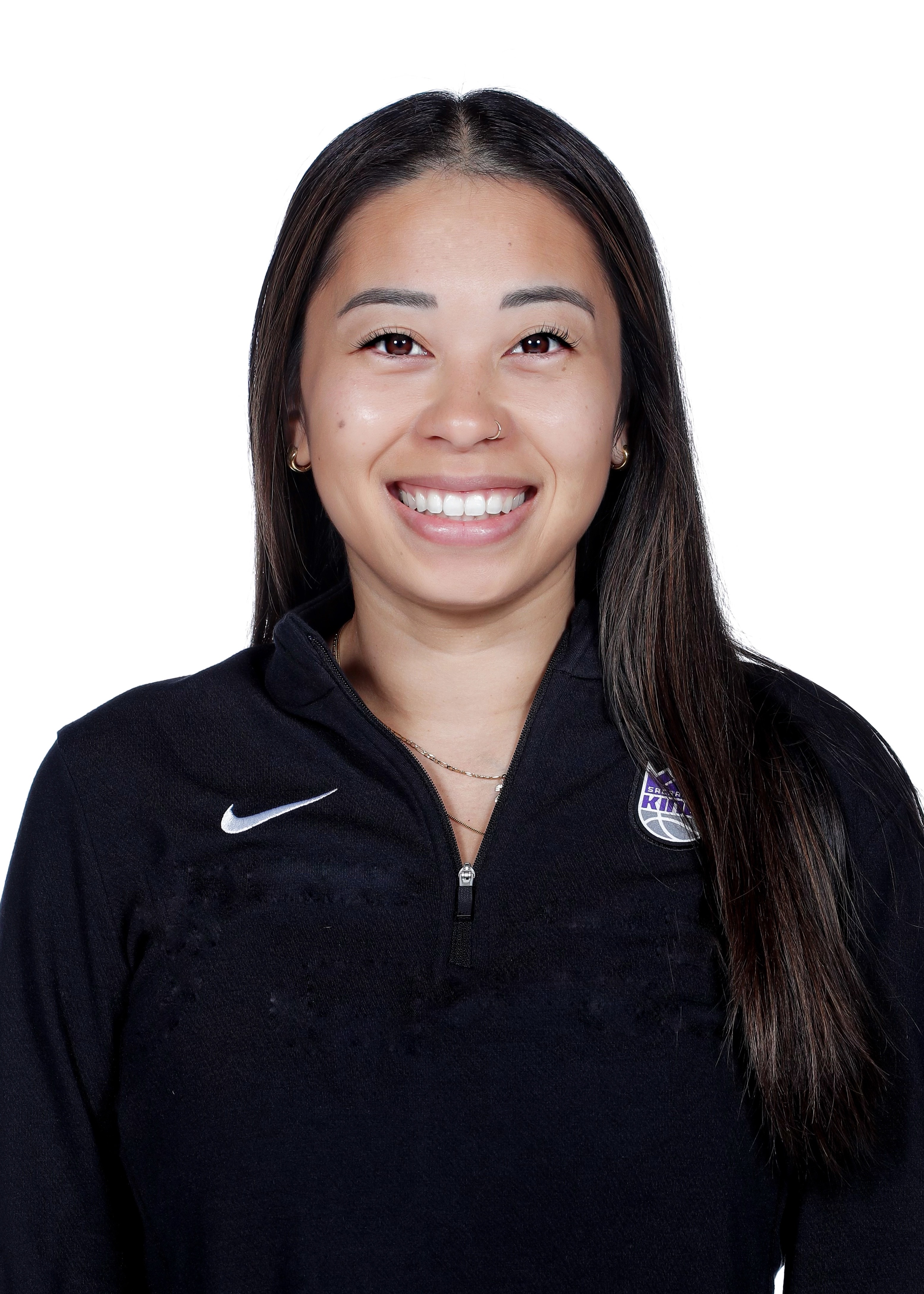 Crystal Lee
Health and Performance Admin / Assistant Athletic Trainer
Education: San Diego State University (BS); San Jose State University (MS)
Hometown: Oakland, CA
NBATA Member Since: 2022
Crystal Lee joined the Sacramento Kings in 2022 after spending the 2021-22 season with the Austin Spurs, g-league affiliate of the San Antonio Spurs. Before joining the Spurs, she spent three seasons with Oakland Roots SC, a professional soccer team in the USL, from 2019-21. Lee served as the assistant athletic trainer for two seasons and head athletic trainer for a season in her time with the club.

An Oakland native, Lee started her professional career with an athletic internship at ESPN Wide World of Sports in 2015. She earned a bachelor's degree in Kinesiology with an emphasis in Athletic Training from San Diego State and received an MA in Kinesiology at San Jose State.

During the 2022-2023 season, Crystal made history as the first woman in the NBATA to become pregnant and maintain an active role while expecting, exemplifying a remarkable breakthrough in gender inclusivity within the league.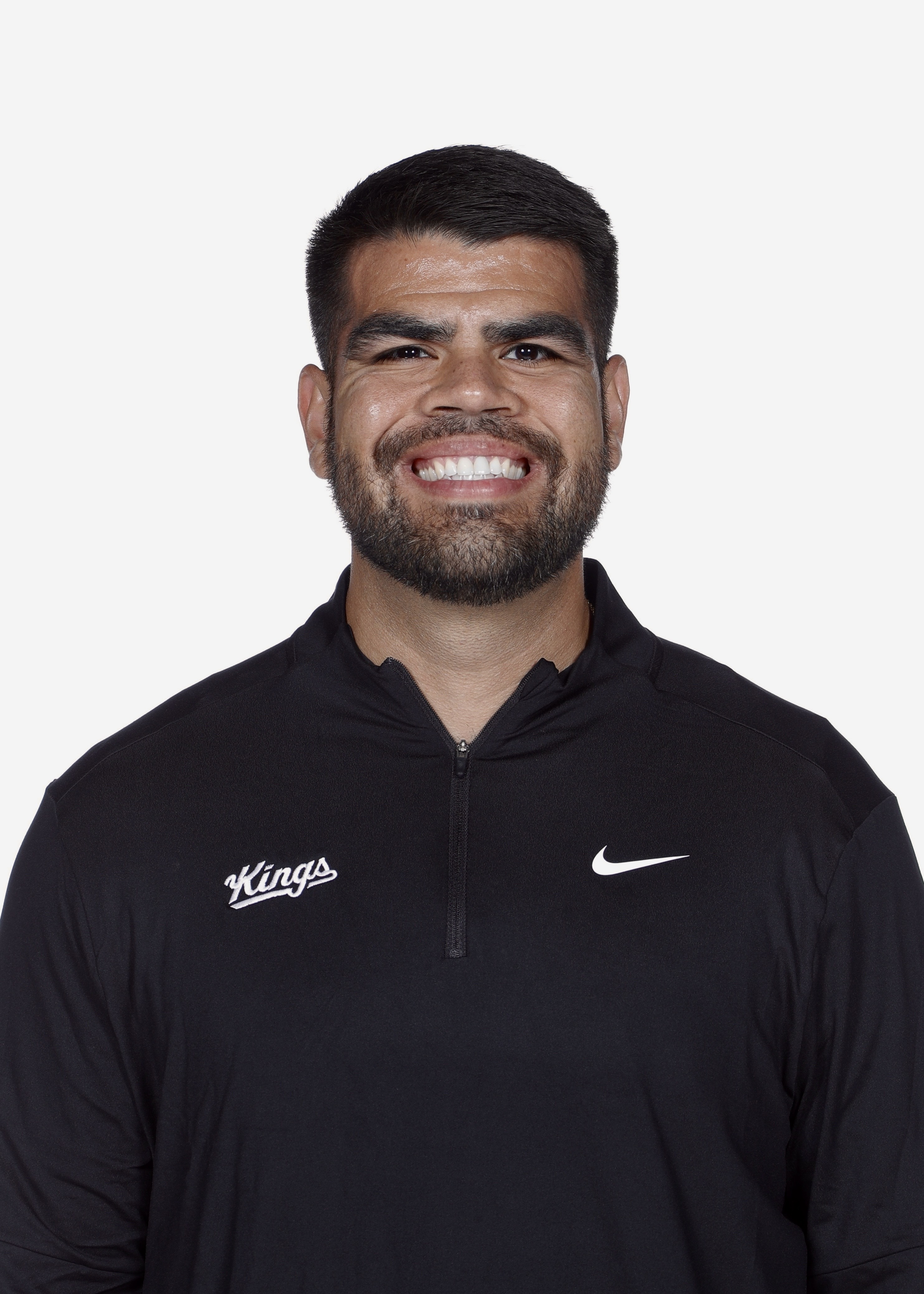 Oscar Garza
Assistant Athletic Trainer
Education: University of Texas – Austin (BS), Texas State University (MS)
Hometown: Rio Grande City, Texas
NBATA Member Since: 2023
Oscar Garza joined the Sacramento Kings as Assistant Athletic Trainer in 2023. Prior to joining the Kings, Garza was the Head Athletic Trainer of the South Bay Lakers and worked closely with the LA Lakers medical staff throughout the 2022- '23 season.

Garza's professional basketball journey began in 2021 as the Head Athletic Trainer/Strength and Conditioning Coach for the Mexico City Capitanes inaugural season in the NBA G-League. Although the Capitanes only played the 2021 Winter Showcase, that allowed the Rio Grande Valley native to join the RGV Vipers staff as Assistant Athletic Trainer. The Vipers ended the 2021- '22 regular season with the best record in the western conference, and the 4th championship in the organization's history.

Prior to professional basketball, Garza was an Assistant Athletic Trainer/Strength and Conditioning Coach at Texas A&M International University (Division II) where his primary responsibilities were men's basketball, women's soccer, and women's volleyball.
He also worked from 2016- '20 as an Assistant Athletic Trainer in the secondary setting at Jack C. Hays HS and Los Fresnos HS respectively, both schools in the highest classification in the state Texas.

Oscar credits his career to his passion for sports, healthcare, and relationships. Outside of work he enjoys exercising, traveling, and spending time with family in Rio Grande City. Oscar is a Certified Athletic Trainer (NATA), Strength and Conditioning Coach (NSCA), and BLS Provider (American Heart Association).