San Antonio Spurs
Address: One AT&T Ctr., San Antonio, TX 78219
Arena Name: AT&T Center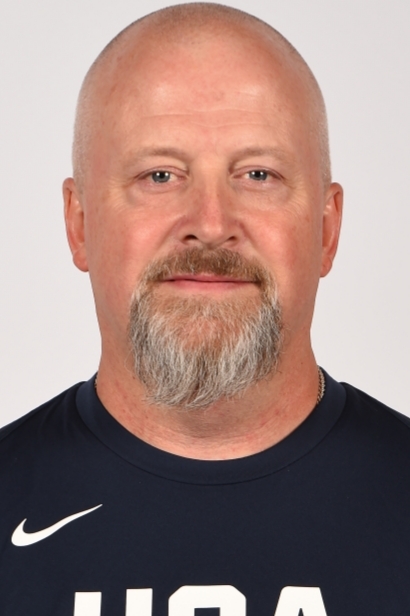 Will Sevening
Head Athletic Trainer
Education: University of Wisconsin-LaCrosse (B.S.); United States Sports Academy (M.S.)
Hometown: Chicago, Illinois
NBATA Member Since: 1994
Will Sevening joined the San Antonio Spurs as the Head Athletic Trainer in 1998. Prior to joining the Spurs, Sevening worked under the tutelage of longtime Indiana Pacers Head Athletic Trainer, David Craig. He was an intern with the Pacers from 1992-1994, and the Assistant Athletic Trainer with the Pacers from 1994-1998.

During his tenure with the Pacers, he provided athletic healthcare to various high school sports programs in the Indianapolis area and volunteered to assist Butler University's sports medicine program. He received his Bachelor's Degree from the University of Wisconsin-LaCrosse in 1990 and his Master's in Sports Medicine from the United States Sports Academy in 1992.

Sevening has served as an athletic trainer for the 1992 Senior Bowl in Mobile, Alabama. He was one of two athletic trainers honored to provide healthcare services for the USA Men's Olympic Basketball Team at the 2003 FIBA Olympic Qualifying Tournament in Puerto Rico. He was the third athletic trainer at the 2005 NBA All Star Game in Denver, and the Western Conference Head Athletic Trainer at the 2016 NBA All Star Game in Toronto. He worked the 2019 FIBA World Cup Tournament in China with the USA Men's National Team and will be one of three Athletic Trainers' working with Team USA for the 2020 Olympics in Tokyo.

During the 2011 NATA annual convention and symposium in New Orleans, Will worked as a lab instructor for the NBATA Student Athletic Trainer Cadaver Lab. in 2011 , he traveled to Rio de Janiero, Brazil to provide healthcare for the NBA's Basketball Without Borders program. He also provided healthcare in Johannesburg South Africa, for Basketball Without Borders in 2018. Sevening has been a part of the five NBA Championships with the Spurs and he has served as the NBATA Foundation President since 2004.

Sevening is NATA Board Certified as an Athletic Trainer (ATC), holds NASM credentials in Performance Enhancement (PES), certified CPR/AED, and is a licensed athletic trainer in the State of Texas.

Sevening played football, baseball, and ran track in high school and developed an interest in athletic training while rehabbing injuries incurred from those sports. An avid baseball fan, he has traveled to nearly 60 major and minor league ballparks throughout the US. The Chicago native also enjoys seeing NHL games while on the road and spending time with his family.

Will and his wife, Terri, reside in San Antonio. They have four children, Allison, Benjamin, Emma, and Liam.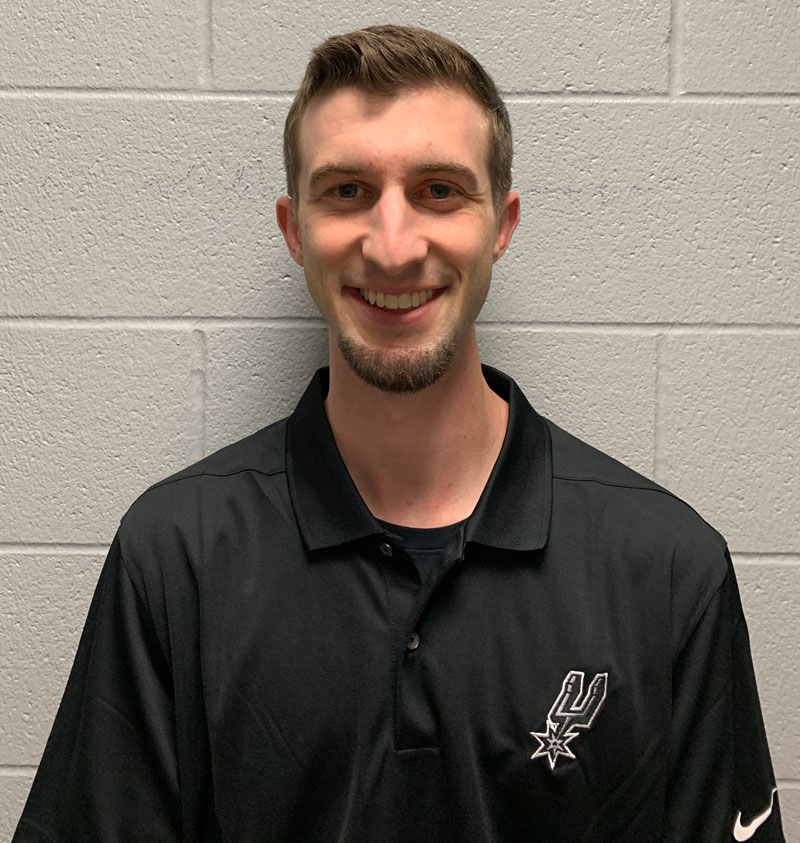 Brendan Bowman
Assistant Athletic Trainer
Education: Washington State (B.S.); Minot State (M.S.)
Hometown: Spokane, WA
NBATA Member Since: 2020
Brendan Bowman enters his fourth season with San Antonio, this time serving as their Assistant Athletic Trainer. He previously served as a Medical Systems Assistant on the team. He spent the 2016-17 as an Athletic Trainer for the Erie Bayhawks, the NBA G League affiliate of the Orlando Magic.

Bowman earned his Master's degree from Minot State in 2016 after graduating with a major in athletic training from Washington State in 2014.

Bowman currently resides in San Antonio, Texas.