Utah Jazz
Address: 301 W South Temple, Salt Lake City, UT 84081
Arena Name: Delta Center
Erik Phillips
Director of Performance
Education: Colorado State University (B.S.); California University of Pennsylvania (M.S.)
Hometown: Denver, CO
NBATA Member Since: 2003-09, 2019
Erik Phillips joined the Utah Jazz as the Director of Performance in 2019. In this position, he will serve both in the Athletic Training and Strength & Conditioning areas addressing performance, rehabilitation and return to play protocols and programming.

Phillips comes to the Jazz after spending two years with Athlete Health First as their Director of Performance, consulting with teams and elite individual athletes utilizing Integrated Manual Therapy and designing injury management and performance programming. Prior to this, Phillips managed and owned two facilities in Denver, CO from 2009-2017… SportXcel, which catered to youth, collegiate and professional athletes and MuvLab, which specialized in adult fitness and post-physical therapy/return to activity programming. He also helped found the SportXcel Youth Fitness Foundation, a Non-Profit which helped provide fitness equipment and physical education programs for low income and STEM schools in the Denver Public School district. He was the Medical Director for the 2012 Women's NCAA Basketball Final Four and attended the 2012 London Olympics as a performance consultant for Egypt Track & Field. He served as an ATC Concussion Spotter for the NFL during the 2017 and 2018 seasons.

Phillips returns to the NBA after serving as the Assistant ATC for the Denver Nuggets from 1998-2004 and as the Head Strength & Conditioning Coach/Assistant ATC of the Phoenix Suns from 2004-2009. He also assisted the Colorado Avalanche from 1999-2003 with minor league call-ups during the Stanley Cup Playoffs.

He is a member of the National Athletic Trainers Association (NATA) and certified as a Performance Enhancement Specialist (PES) and Corrective Exercise Specialist (CES) from the National Academy of Sports Medicine (NASM). He received a Master's degree in Injury Prevention and Performance Enhancement from California University of Pennsylvania in 2005 and did his undergraduate at Colorado State University, where he was in the student athletic training program and ran track and cross country from 1993-98.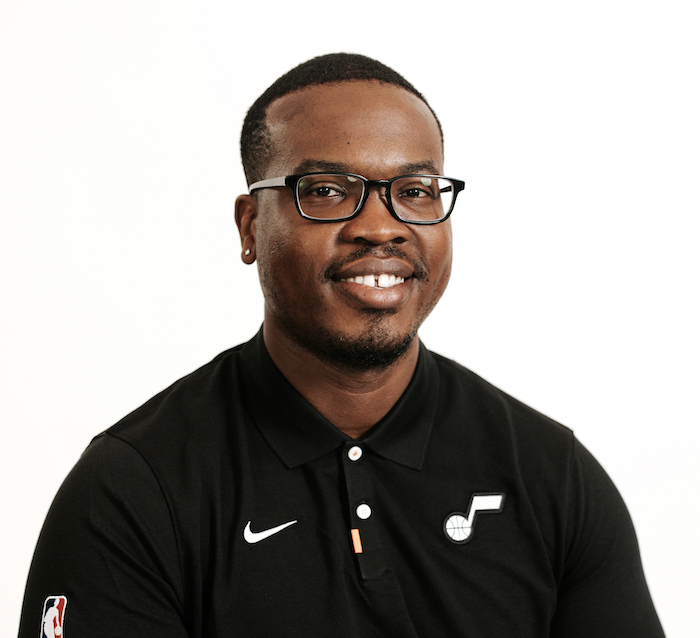 Jamal Cort
Head Athletic Trainer / Director of Rehabilitation
Education: Daemen College (BS Health & Fitness Training, MS Athletic Training); University of St. Augustine for Health Sciences (DPT)
Hometown: Georgetown, Guyana/ Brooklyn, NY
NBATA Member Since: 2020
Jamal Cort was named the Head Athletic Trainer and Director of Rehabilitation for the Jazz in 2022. Cort previously held the role of Director of Rehabilitation. He received his Bachelor's degree in health and fitness training from Daemen College in 2013 and his Master's degree in athletic training from Daemen College in 2014. In the summers of 2013 and 2014 he received his first exposure to professional sports where he worked as an athletic training intern with the Minnesota Vikings during training camp. Following his summers with the Vikings he transitioned to being an intern athletic trainer at Bethune Cookman University with Men's basketball for their 2014-15 season.

Cort's initial exposure to professional basketball came immediately after his stint at Bethune Cookman University at which time he became a seasonal assistant athletic trainer with the New York Knicks during the 2015-16 season.

Cort's experience with the Knicks led him to pursue his Doctor of Physical Therapy Degree at the University of St. Augustine for Health Sciences Inaugural class at the Miami Campus. After working in Outpatient Orthopedics in Long Island New York, Cort was presented with the opportunity to join the Performance Health Care staff, first with the G league affiliate Salt Lake City Stars and presently with the Utah Jazz.

Cort currently resides in Salt Lake City, Utah.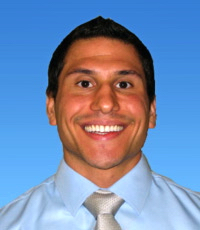 Barnett Frank
Director of Performance Science
Education: Indiana University – Bloomington (B.S.), The University of North Carolina at Chapel Hill (M.A. & Ph.D.)
Hometown: Bethel, CT
NBATA Member Since: 2018
Barnett began serving the organization in the capacities of athletic training, strength & conditioning, and performance science in 2018. As a member of the performance healthcare team Barnett's responsibilities include support for the planning of integrated injury prevention, performance enhancement, and return to play assessment and programming. Barnett directs the implementation of the healthcare team's health and performance data analysis initiatives to inform decision making for optimized player healthcare and wellness.

Frank comes to the Jazz from The University of North Carolina at Chapel Hill where he earned a Ph.D. in Human Movement Science, also spending time on his post-doctoral research focusing on the nexus of biomechanics and exercise physiology. Barnett also serves as adjunct faculty for The University of Utah working on theses and dissertation committees, lecturing, and assisting in the design and implementation of sports medicine research initiatives.

Frank is an active member of The National Athletic Trainer's Association (NATA) and has had the opportunity to serve as a featured presenter at numerous national and international sport medicine conferences. Barnett has authored numerous original clinical research papers in the areas of injury prevention and human performance. Barnett's clinical and research efforts center around the collective integrated care and wellness of athletes and active individuals. Barnett strives to provide athletes and clinicians with a proactive medical model to promote the longevity of NBA athletes' careers and their long-term quality of life.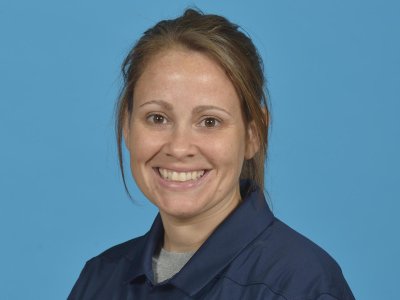 Kristin Farrell
Director of Manual Therapy / Assistant Athletic Trainer
Education: Springfield College (B.S.); University of Florida (MS)
Hometown: Bolton, MA
NBATA Member Since: 2016
Kristin Farrell joined the Utah Jazz in 2021 as the Director of Manual Therapy and Assistant Athletic Trainer. Prior to joining the Jazz, she spent five years with the Memphis Grizzlies as the Assistant Athletic Trainer and Massage Therapist.

Before her time with the Grizzlies, Farrell worked at the University of Florida from 2006-2016, working with the Gator Football program. During her time at Florida she also worked with softball, baseball, basketball, and women's tennis.

Farrell earned a Master of Science in Human Performance from the University of Florida in 2008 and a Bachelor of Science in Athletic Training from Springfield College in 2006. She became a licensed massage therapist in 2010.