Utah Jazz
Address: 301 W South Temple, Salt Lake City, UT 84081
Arena Name: Vivint SmartHome Arena
Mike Elliot
Vice President of Performance Health Care
Education: Arizona State University (B.S.); California University at Pennsylvania (M.S.)
Hometown: Phoenix, Az
NBATA Member Since: 2003
Mike Elliott is entering his first season as the Vice President of Performance Health Care. In this newly created role he will lead all of the Jazz's medical and sports science efforts, including oversight of both the team's training and strength-and-conditioning programs.

Elliott, comes to the Jazz after spending the previous 14 seasons (2003-17) as a member of the Phoenix Suns' athletic training staff, the last two as that team's director of performance. In addition to his role as director of performance, Elliott continued to serve as the club's head strength and conditioning coach and assistant athletic trainer, his eighth season holding those dual positions. With those roles, he was responsible for all aspects of player strength and conditioning and worked alongside their vice president of athlete care on daily recognition, care and treatment of team-related medical issues. Elliott also engineered an overhaul of the Suns' nutrition program, focusing on educating players to optimize performance and recovery with a commitment to well-sourced, whole, organic foods.

Originally joining the Suns full-time in 2003-04 as assistant athletic trainer, Elliott was named NBA Strength and Conditioning Coach of the Year by the National Basketball Strength and Conditioning Association (NBSCA) following the 2013-14 season. He also sits on the executive board for the NBSCA and has served as the lead strength and conditioning coach for the British Men's National Team, joining their program in 2010 as the team trained for the 2012 Olympic Games in London.

A native of Phoenix, Elliott is a certified athletic trainer (ATC), performance enhancement specialist (PES) and corrective exercise specialist (CES) from the National Academy of Sports Medicine (NASM). He received his master of science degree in performance enhancement and injury prevention from California University at Pennsylvania in 2005 and did his undergraduate work in exercise science at Arizona State University, where he was in the athletic training program.
Erik Phillips
Director of Performance
Education: Colorado State University (B.S.); California University of Pennsylvania (M.S.)
Hometown: Denver, CO
NBATA Member Since: 2003-09, 2019
Erik Phillips joined the Utah Jazz as the Director of Performance in 2019. In this position, he will serve both in the Athletic Training and Strength & Conditioning areas addressing performance, rehabilitation and return to play protocols and programming.

Phillips comes to the Jazz after spending two years with Athlete Health First as their Director of Performance, consulting with teams and elite individual athletes utilizing Integrated Manual Therapy and designing injury management and performance programming. Prior to this, Phillips managed and owned two facilities in Denver, CO from 2009-2017… SportXcel, which catered to youth, collegiate and professional athletes and MuvLab, which specialized in adult fitness and post-physical therapy/return to activity programming. He also helped found the SportXcel Youth Fitness Foundation, a Non-Profit which helped provide fitness equipment and physical education programs for low income and STEM schools in the Denver Public School district. He was the Medical Director for the 2012 Women's NCAA Basketball Final Four and attended the 2012 London Olympics as a performance consultant for Egypt Track & Field. He served as an ATC Concussion Spotter for the NFL during the 2017 and 2018 seasons.

Phillips returns to the NBA after serving as the Assistant ATC for the Denver Nuggets from 1998-2004 and as the Head Strength & Conditioning Coach/Assistant ATC of the Phoenix Suns from 2004-2009. He also assisted the Colorado Avalanche from 1999-2003 with minor league call-ups during the Stanley Cup Playoffs.

He is a member of the National Athletic Trainers Association (NATA) and certified as a Performance Enhancement Specialist (PES) and Corrective Exercise Specialist (CES) from the National Academy of Sports Medicine (NASM). He received a Master's degree in Injury Prevention and Performance Enhancement from California University of Pennsylvania in 2005 and did his undergraduate at Colorado State University, where he was in the student athletic training program and ran track and cross country from 1993-98.
Eric Waters
Head Athletic Trainer
Education: University of Iowa (B.S.); Boise State University (M.S.); Australian Catholic University (MHPS)
Hometown: Belle Plaine, Iowa
NBATA Member Since: 2000
Eric Waters enters his first season as head athletic trainer for the Utah Jazz, he comes to the Jazz after spending 12 seasons (2004-16) as the head athletic trainer for the Washington Wizards. During his time in Washington he was selected as the NBA's Athletic Trainer of the Year by the National Basketball Athletic Trainers Association (NBATA) following the 2009-10 season. He has also served as an athletic trainer for the USA Men's National Team since 2014.

Prior to joining the Wizards, Waters spent four years as the assistant athletic trainer of the Chicago Bulls from 2000-2004. His career has also included assistantships within the athletic departments of Northwestern University and the University of Iowa, and he spent two seasons with NFL Europe working as the head athletic trainer for the London Monarchs and the assistant athletic trainer for the Rhein Fire, following an internship with the NFL's Carolina Panthers. Certified and licensed as an athletic trainer (ATC), strength and conditioning coach (CSCS), corrective exercise specialist (CES) and performance enhancement specialist (PES), Waters previously served as both Secretary of the NBATA, as well as the association's Eastern Conference representative, and was a featured speaker at the 2010 National Athletic Trainers Association Conference in Philadelphia.

Waters received bachelor's degrees in both exercise science and psychology from the University of Iowa in 1995 and a master's in exercise science from Boise State University in 1998. Waters has continued to enhance his skillset throughout his career by traveling abroad to study the latest high performance sport and sports medicine techniques and practices, and is currently pursuing a master's in high performance sport (MHPS) degree from Australian Catholic University located in Australia.

Very involved in community efforts, Waters has made multiple international trips in support of the NBA's Basketball Without Borders efforts, and is also active in the Big Brothers/Big Sisters program among others.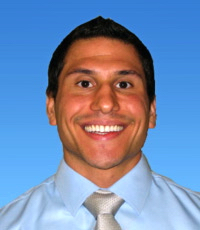 Barnett Frank
Director of Performance Science
Education: Indiana University – Bloomington (B.S.), The University of North Carolina at Chapel Hill (M.A. & Ph.D.)
Hometown: Bethel, CT
NBATA Member Since: 2018
Barnett is entering his second year as the director of performance science with the Jazz. Barnett serves the organization in the capacities of athletic training, strength & conditioning, and performance science. As a member of the performance healthcare team Barnett's responsibilities include support for the planning of integrated injury prevention, performance enhancement, and return to play programming. Barnett directs the implementation of the healthcare team's health and performance data analysis initiatives to inform decision making for optimized player healthcare and wellness.

Frank comes to the Jazz from The University of North Carolina at Chapel Hill where he earned a Ph.D. in Human Movement Science, also spending time on his post-doctoral research focusing on the nexus of biomechanics and exercise physiology. During his time in Chapel Hill, Barnett worked closely with The University of North Carolina athletics program, researching and implementing cutting edge technology and techniques to help support their athletes' injury prevention, performance, recovery and health initiatives, coordinated through the school's Department of Exercise and Sports Science.

Barnett also serves as adjunct faculty for The University of North Carolina at Chapel Hill and The University of Utah. Barnett serves on theses and dissertation committees, lecturing, and assisting in the design and implementation of sports medicine research initiatives in his roles at UNC and the U of U.

Frank is an active member of The National Athletic Trainer's Association (NATA) and has had the opportunity to serve as a featured presenter at numerous national and international sport medicine conferences. Barnett has authored numerous original clinical research papers in the areas of injury prevention and human performance. Barnett's clinical and research efforts center around the collective integrated care and wellness of athletes and active individuals, striving to provide athletes and clinicians with a proactive medical model to promote the longevity of NBA athletes' careers and their long-term quality of life.
Jamal Cort
Director of Rehabilitation / Assistant Athletic Trainer
Education: Daemen College (BS Health & Fitness Training, MS Athletic Training); University of St. Augustine for Health Sciences (DPT)
Hometown: Georgetown, Guyana/ Brooklyn, NY
NBATA Member Since: 2020
Jamal Cort enters the 2020-2021 season as an Assistant Athletic Trainer and Director of Rehabilitation with the Jazz. He received his Bachelor's degree in health and fitness training from Daemen College in 2013 and his Master's degree in athletic training from Daemen College in 2014. In the summers of 2013 and 2014 he received his first exposure to professional sports where he worked as an athletic training intern with the Minnesota Vikings during training camp. Following his summers with the Vikings he transitioned to being an intern athletic trainer at Bethune Cookman University with Men's basketball for their 2014-15 season.

Cort's initial exposure to professional basketball came immediately after his stint at Bethune Cookman University at which time he became a seasonal assistant athletic trainer with the New York Knicks during the 2015-16 season.

Cort's experience with the Knicks led him to pursue his Doctor of Physical Therapy Degree at the University of St. Augustine for Health Sciences Inaugural class at the Miami Campus. After working in Outpatient Orthopedics in Long Island New York, Cort was presented with the opportunity to join the Performance Health Care staff, first with the G league affiliate Salt Lake City Stars and presently with the Utah Jazz.

Cort currently resides in West Valley City, Utah.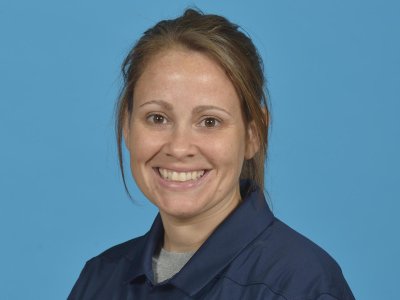 Kristin Farrell
Director of Manual Therapy / Assistant Athletic Trainer
Education: Springfield College (B.S.); University of Florida (MS)
Hometown: Bolton, MA
NBATA Member Since: 2016
Kristin Farrell joined the Utah Jazz in 2021 as the Director of Manual Therapy and Assistant Athletic Trainer. Prior to joining the Jazz, she spent five years with the Memphis Grizzlies as the Assistant Athletic Trainer and Massage Therapist.

Before her time with the Grizzlies, Farrell worked at the University of Florida from 2006-2016, working with the Gator Football program. During her time at Florida she also worked with softball, baseball, basketball, and women's tennis.

Farrell earned a Master of Science in Human Performance from the University of Florida in 2008 and a Bachelor of Science in Athletic Training from Springfield College in 2006. She became a licensed massage therapist in 2010.