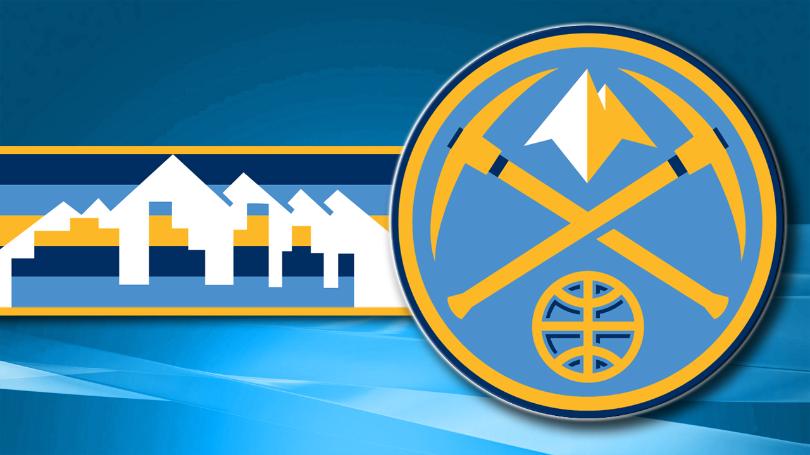 Denver Nuggets Celebrate 50 years
On January 22, 2018 before the Denver Nuggets took the court vs the Portland Trail Blazers, the organization honored former athletic trainer Jim Gillen "in effort to recognize some of the most important figures in Nuggets history as part of the team's year-long 50th Anniversary Celebration."
In 2014, the Denver Nuggets longtime athletic trainer Jim Gillen retired after 23 seasons with the team. He joined the Nuggets in 1991 and was one of the longest tenured members of the organization.
Gillen has left a lasting legacy in Denver. He never missed a game or a practice in his 23 seasons. He has served as an athletic trainer at three NBA All-Star Games, working the 2005 (Denver) and 2003 (Atlanta) contests as the head trainer for the Western Conference and the 1995 game in Phoenix as an assistant.
In 2002, he was honored with the Joe O'Toole NBA Athletic Trainer of the Year Award and was an athletic trainer for USA Basketball at the 2002 World Championships in Indianapolis.
Gillen established the Excellence in High School Athletic Training Award in 2003 given annually to the top high school athletic training program in Colorado. The recipient receives a monetary donation for supplies and equipment and is recognized at a Nuggets home game.
To honor the dedication, hard work, and influence of a great man, the Denver Nuggests,' Vice President of Basketball Administration, Lisa Johnson presented Mr. Jim Gillen with a crystal basketball. He was accompanied by his wife Terri.
THANK YOU JIM GILLEN FOR YOUR YEARS OF SERVICE AND THE LASTING LEGACY YOU ARE LEAVING BEHIND