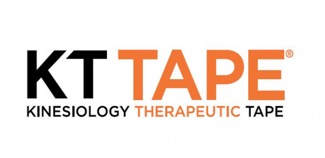 KT Tape Named Premier Sponsor and Official Kinesiology Tape of the NBATA
Atlanta, Georgia__ The National Basketball Athletic Trainers' Association (NBATA) welcomes KT Tape, the leading producer of kinesiology tape and related sports performance products in the retail market, to the NBATA partnership family as the "Official Kinesiology Tape Sponsor of NBATA". KT Tape will provide training and educational support to the NBATA as part of the sponsorship.
"Our partnership with KT Tape is another example of the NBATA working with best-in-class athletic product providers to ensure our members stay in-tune with the demands of the professional athlete. As an organization of certified athletic trainers, this partnership gives our members the opportunity to explore and train with the KT Tape product line to continue our efforts to treat sports injuries and improve athletic performance," said Joe Sharpe, NBATA Chairman.
"KT Tape is proud to support the members of the NBATA", said Greg Venner, Chief Executive Officer of KT Health. "With so many of our consumers taking part in basketball activities – from serious and elite basketball players, to weekend warriors, it was a natural fit for KT Tape to partner with the NBATA." Designed for muscle, ligament and tendon pain relief and support, KT Tape products are designed to support athletes in training and in competition. KT Tape brand products have been used by Olympic, professional and everyday athletes for the past 10 years to provide drug-free pain relief and support for many common injuries.
KT Tape has a portfolio of leading products, including KT Tape Pro and Extreme products. KT Tape brand products are used clinically to reduce swelling and provide pain relief and muscle support for many common injuries. KT Tape brand products are the top selling kinesiology tape at retail in the U.S., and the brand preferred by Olympic athletes, Paralympic athletes and consumers. KT Tape's ambassador lineup features top Olympic and Paralympic sport athletes. KT Tape is the official kinesiology tape licensee of Team USA, as well as several U.S. sport National Governing Bodies.
About NBATA
The NBATA is an organization of highly trained and certified athletic trainers who provide specialized health care and critical support services to the athletes and organizations of the National Basketball Association (NBA).
About KT Tape
KT Health (dba KT Tape), based in American Fork, Utah, is the category leader in Kinesiology sports performance taping products -- providing pain relief solutions and support for hundreds of common sports-related injuries. For more information, visit KT TAPE