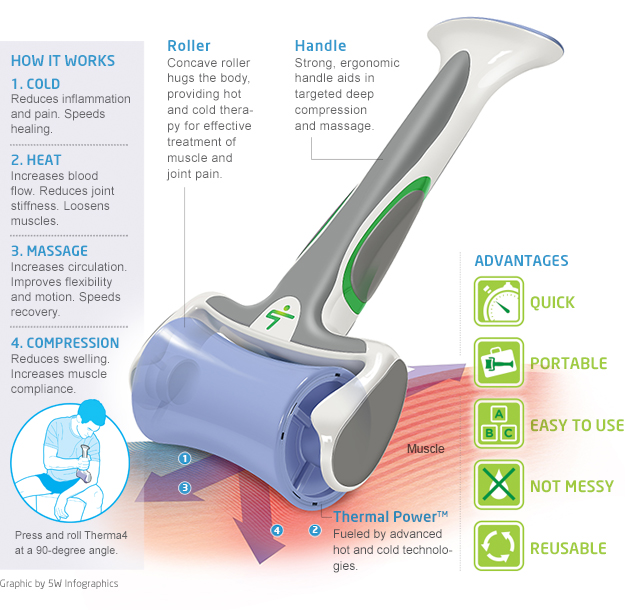 NBATA and R2T2 Laboratories Partnership
The National Basketball Athletic Trainers Association (NBATA) and R2T2 Laboratories, Inc. (R2T2), manufacturer of Therma4®, proudly announced a new strategic partnership. As part of a multi-year agreement, the NBATA has endorsed Therma4®, a revolutionary hot cold therapeutic roller that assists athletes in recovery, and injury rehabilitation.
The NBATA is excited to work alongside R2T2 toward a common goal of ensuring that professional basketball athletes receive the best possible sports medicine care. R2T2 Chairman and Chief Medical Officer, Dr. Riley J. Williams, III, stated: "R2T2 was formed to help athletes and active people recover faster and reduce the risk of injury. We are pleased that a prestigious sports organization such as the NBATA has endorsed our first product, Therma4®."
ABOUT R2T2 Laboratories, Inc.
R2T2 Laboratories Inc. was formed by a team of doctors and seasoned business executives. Our mission is to facilitate Rapid Recovery from musculoskeletal injuries and conditions, foster Injury Prevention, and help competitors and everyday people of all ages achieve Peak Performance in all physical activities, whether walking around the block or competing in a championship competition. We rely on proven medical research to create new and better treatments, leveraging cutting edge technology for our products.